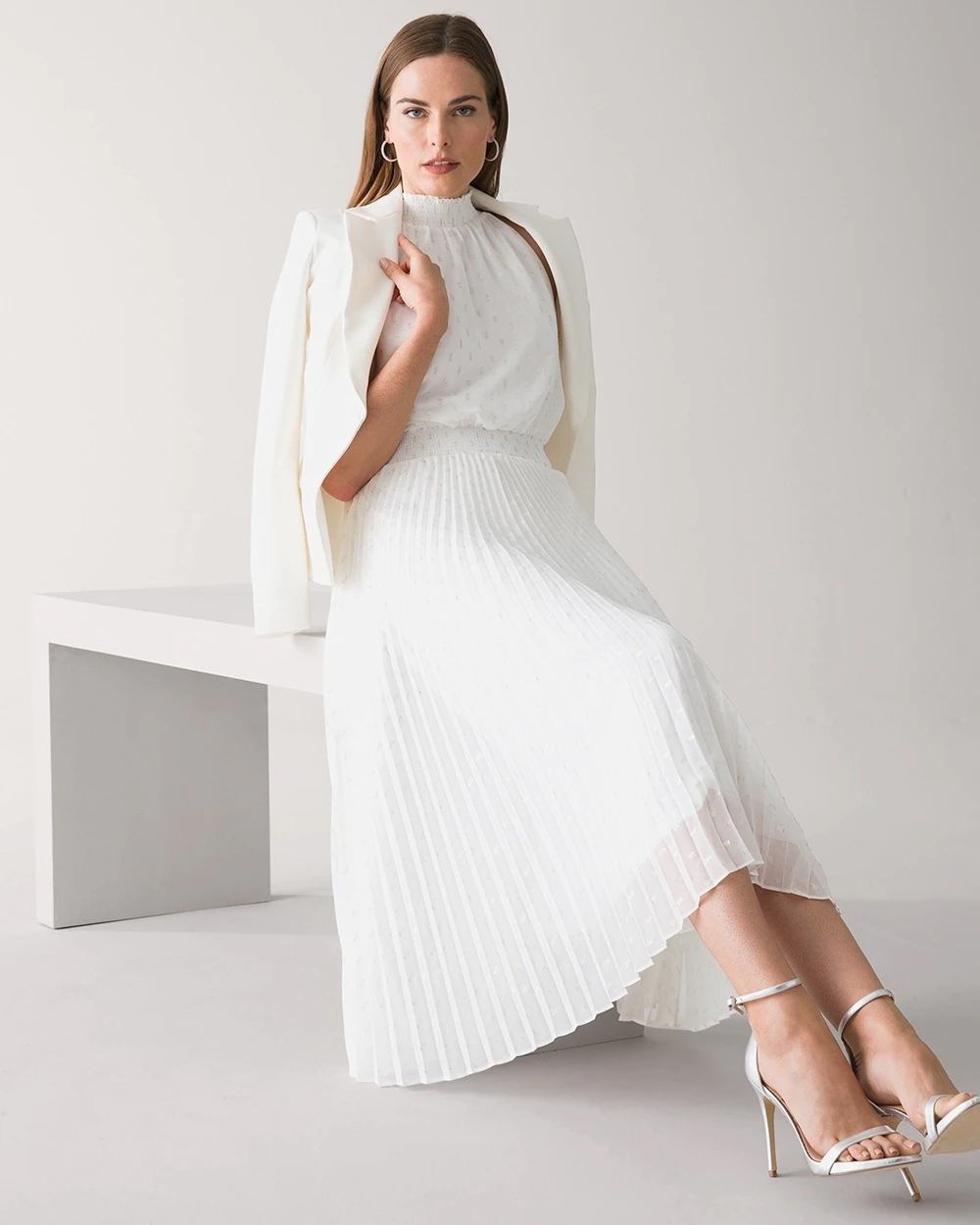 Let's deep dive into what exactly makes spring special in fashion. While autumn is about enveloping indulgences, creating cozy textures, and warming palettes—spring is about crispy details, fresh from the garden prints, pops of saturated shades, feminine trims, and baring just a little bit more skin.
So as temperatures stabilize and the hour leaps forward, it's time to don spring's best inspos for celebrating life's little shindigs in true al fresco style. Because let's face it, it's pretty disappointing to wear that same dress again to an occasion you've been looking forward to throughout the winter doldrums.
And Spring 2023 brought us the right amount of newness to dip into just in time for your agenda's biggest soirees and liveliest celebrations. Explore our quick fête guide of spring detailed dresses for your next outdoor wedding, grad parties, and beyond!
SPRING WEDDINGS: REACH FOR PRETTY PLEATS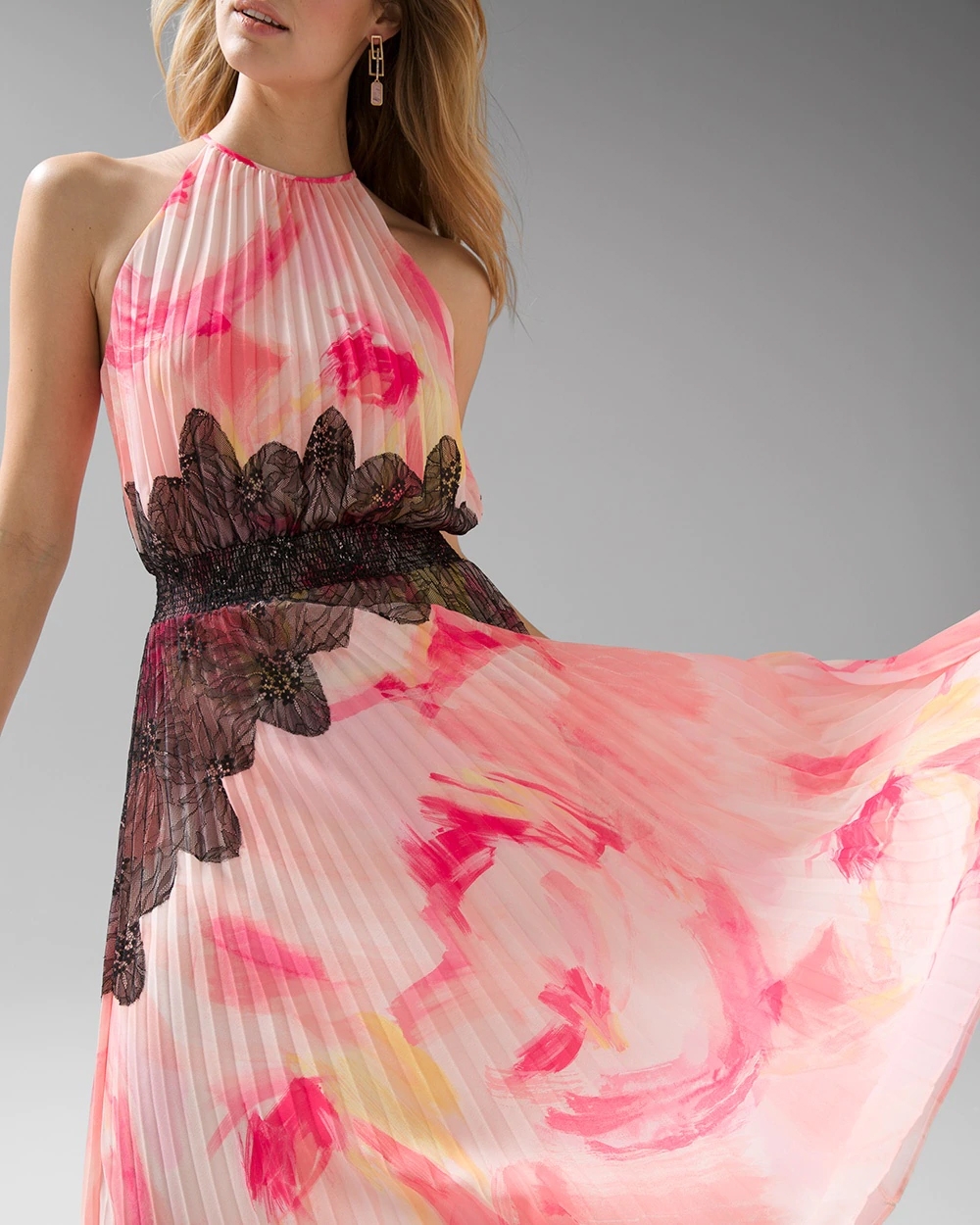 It's baacckk …. with a modern twist, of course! Pretty pleats align on everything from bias stripes to peekaboo prints, the classic fold was seen allover the spring runways in metallic, sheer and monochrome fabrications. This spring's biggest flirt is perfect for making a show-stopping entrance into your calendar's biggest nuptials. From garden receptions to beach bliss, and city hall in between — we have the perfect pleats for your RSVPs.
EASTER WEEKEND: GO FOR PETAL PUSHERS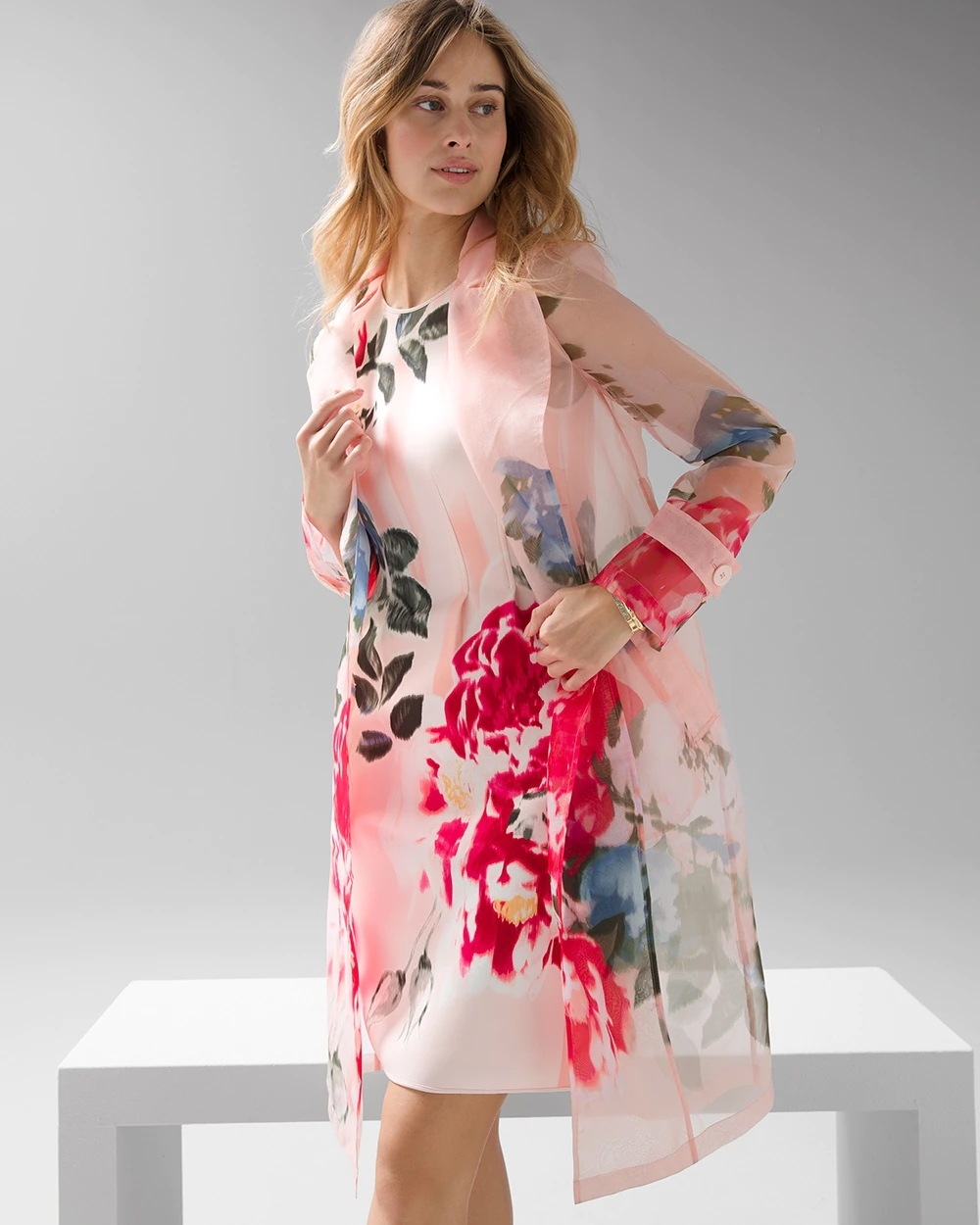 Florals aren't generally considered revolutionary when it comes to spring fashion, but this year's incarnations feel fresh and reborn with dark backgrounds and shadow prints, oversized iterations, and even pops of supernatural color. The floral fantasy is real. Spring is truly perfect timing to don some new blooms as the world collectively looks toward sunny, spirited times ahead.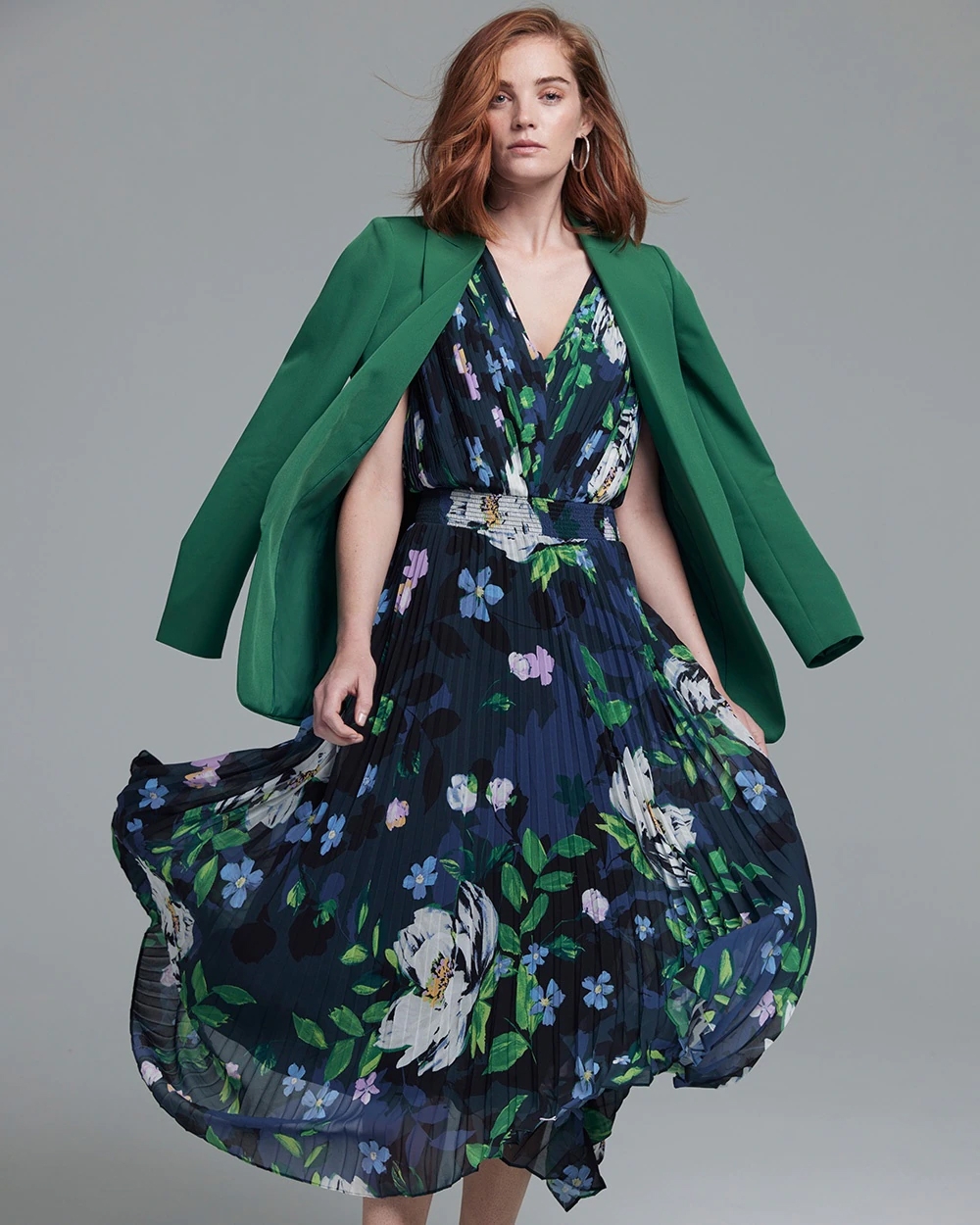 GRAD CEREMONIES: STEP INTO LUXE LACE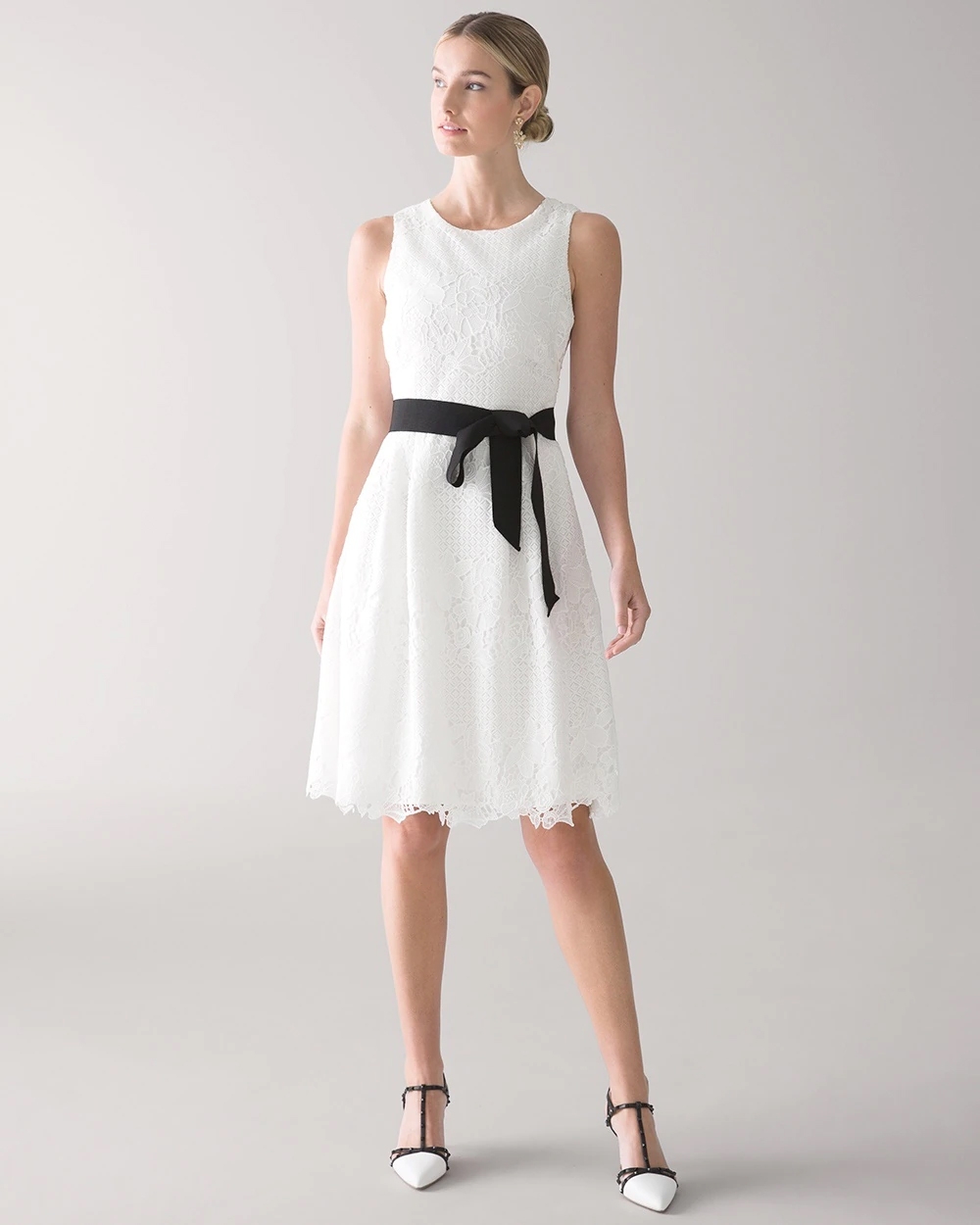 How can you resist the new look of lace? 2023 brings sexy back with both demure and powerful lace pieces to integrate into your party season. It was also considered a big winner on the runways — this season's lace looks best in structured, tailored ways.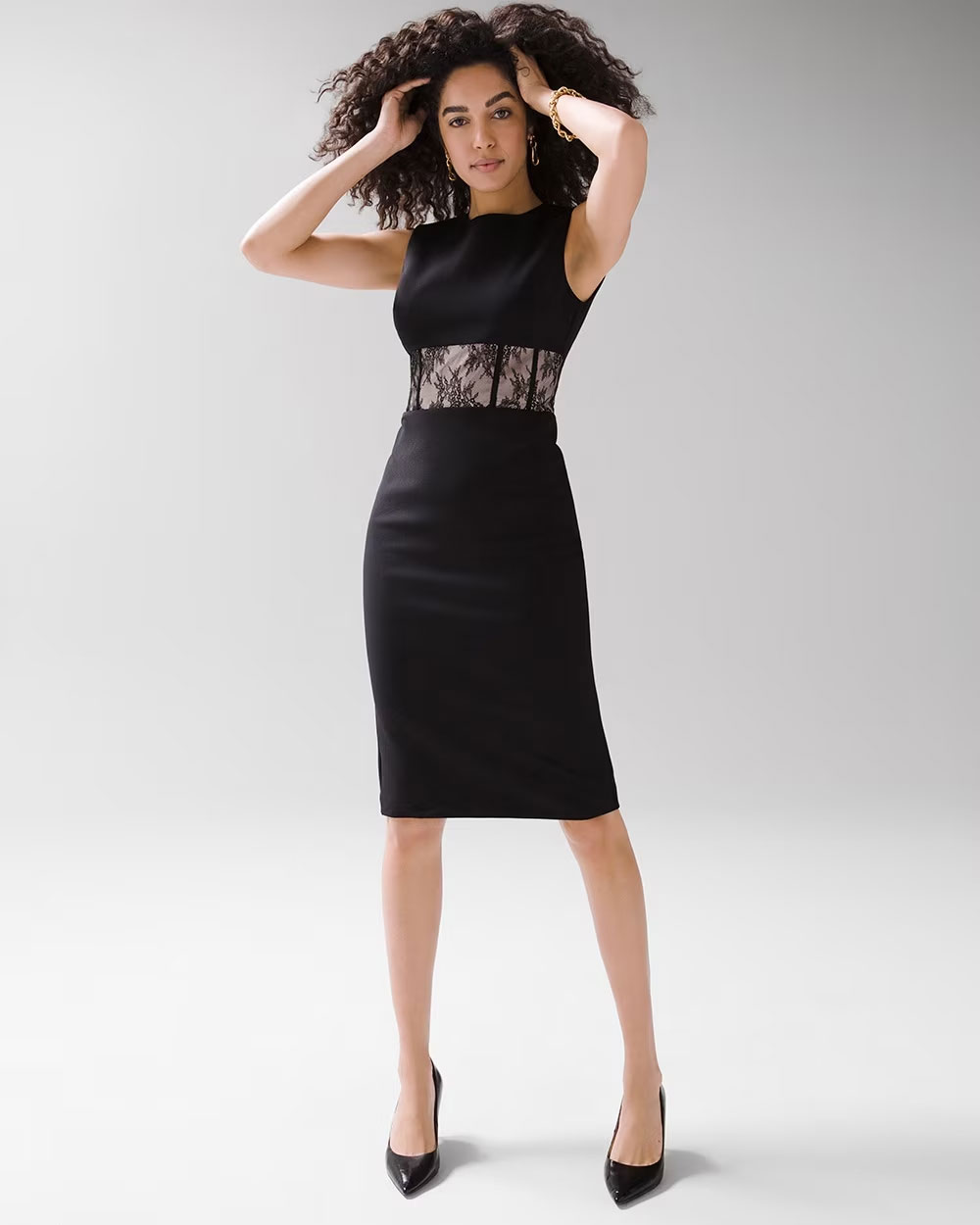 SPRING BREAK: BARE SOME SKIN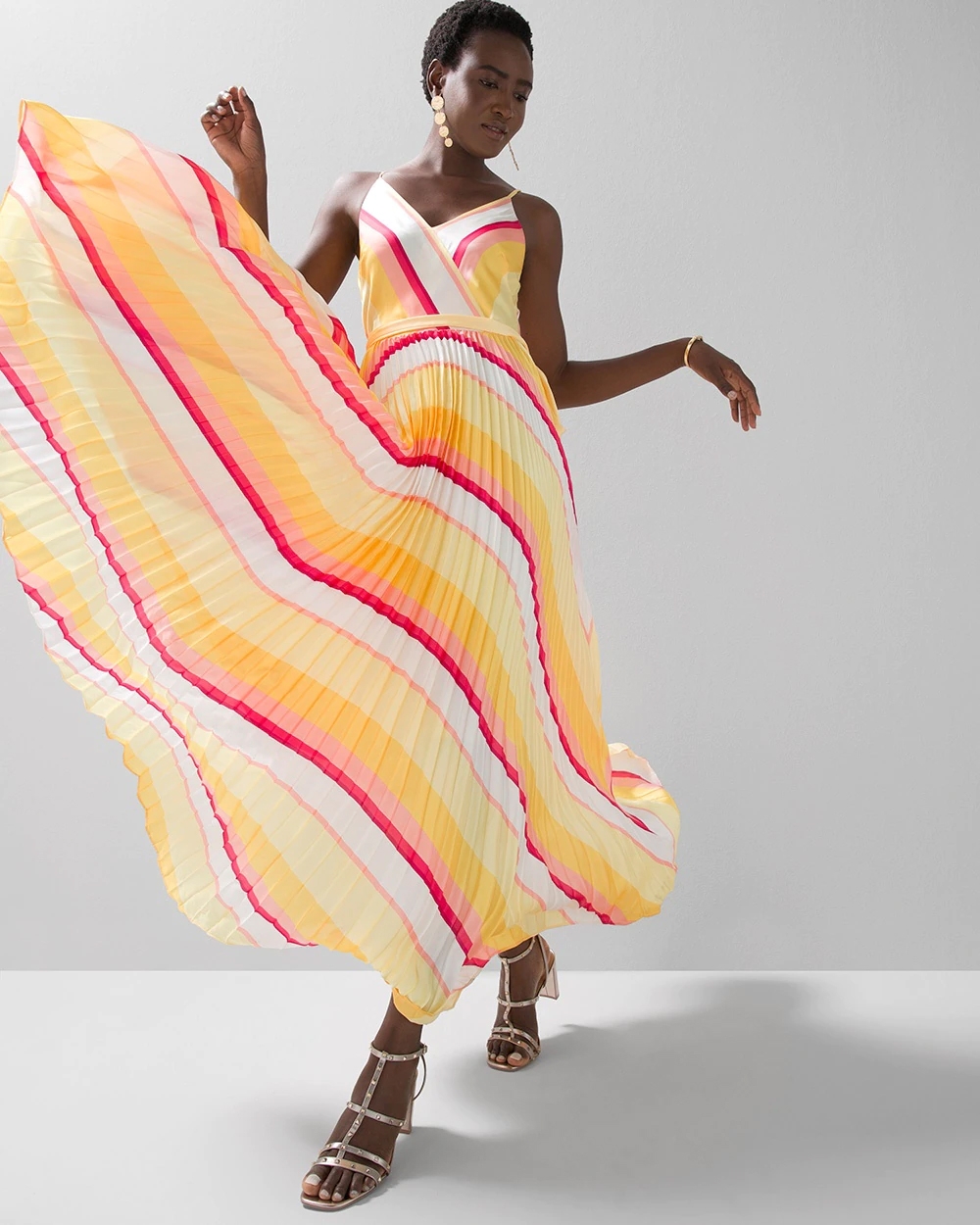 Vacation is the perfect time to show off sun-kissed shoulders, backs or legs. Skin-baring pieces like halters, strapless jumpers, peekaboo slits, and illusion necks should make the packing list cut and help you beat the sun at its own game—shining bright. Don't forget a little monochrome cardi for cooler evenings on the patio.