Ireland has always been associated with wild beauty, horses, Guinness, and of course, those emerald hills. Literary icons like James Joyce and contemporary writers like Normal People's Sally Rooney have brought the inner lives of the Irish to the rest of the world. Add in Celtic music, or rock legends like U2 and there's much to love about Irish culture. Even this year's Oscar race has a dose of the Irish with The Banshees of Inisherin nabbing nine nominations, including for lead actor and heartthrob Colin Farrell.
Fashion is also showing the country's beloved green some major love, with the hue showing up on runways, and in your local boutique. If you're looking for a spring crush, look no further than pristine greens inspired by nature. From Kelly green to celadon, tennis ball green to lush emerald, green seems to be the new red — meaning it's a powerful pop, it's striking & sexy, yet clean & crisp for the warming season.
Use it as a metallized piece or mix shades head to toe. Green is also the perfect pairing with the Pantone Color of the Year—Viva Magenta. However you wear it, for a lunch date or to the boardroom— just be sure you play the part of green goddess on March 17!
Right Out of the Jewelry Box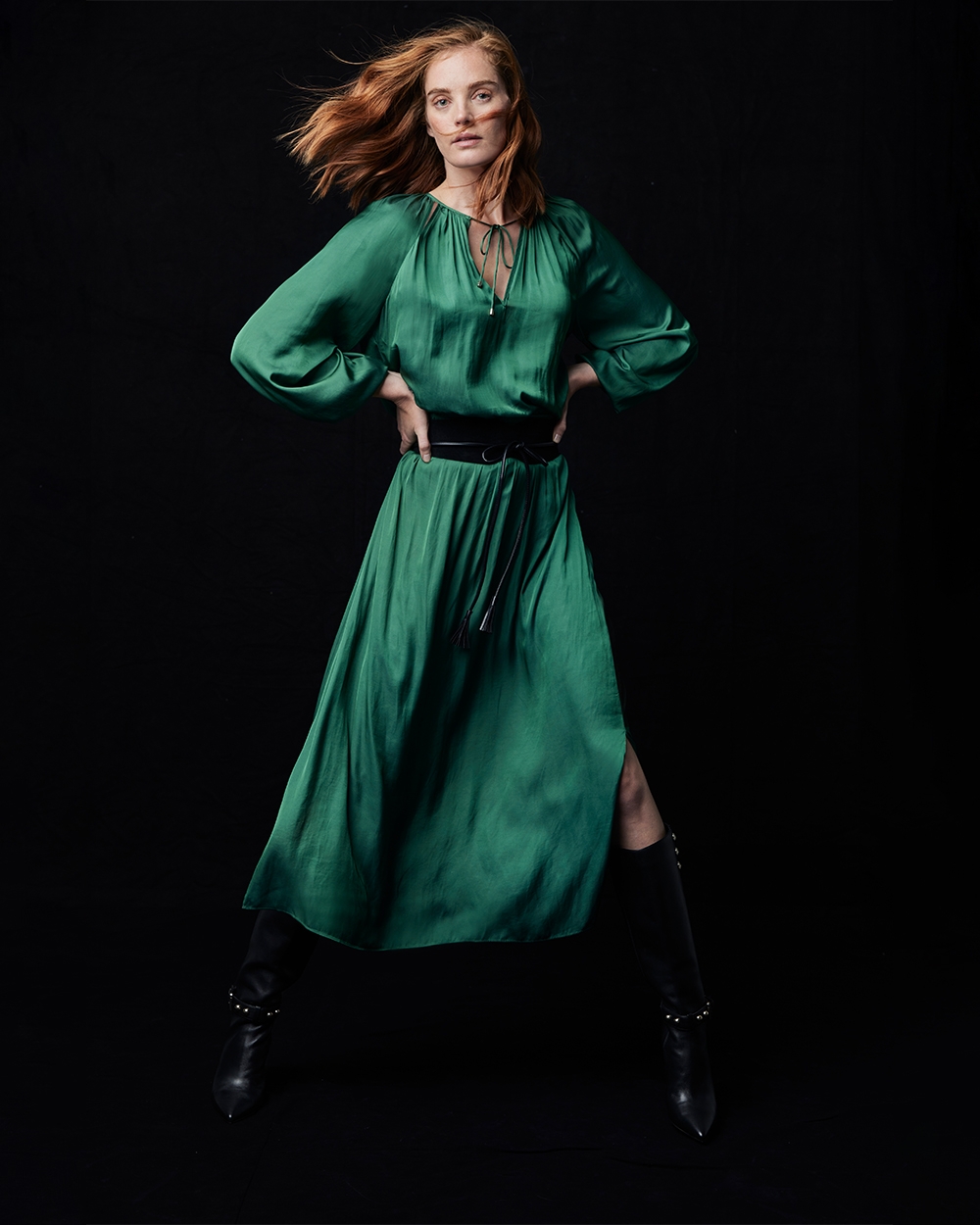 This emerald midi dress with a sultry satin sheen is a showstopper, full stop.
Welcome to the Jungle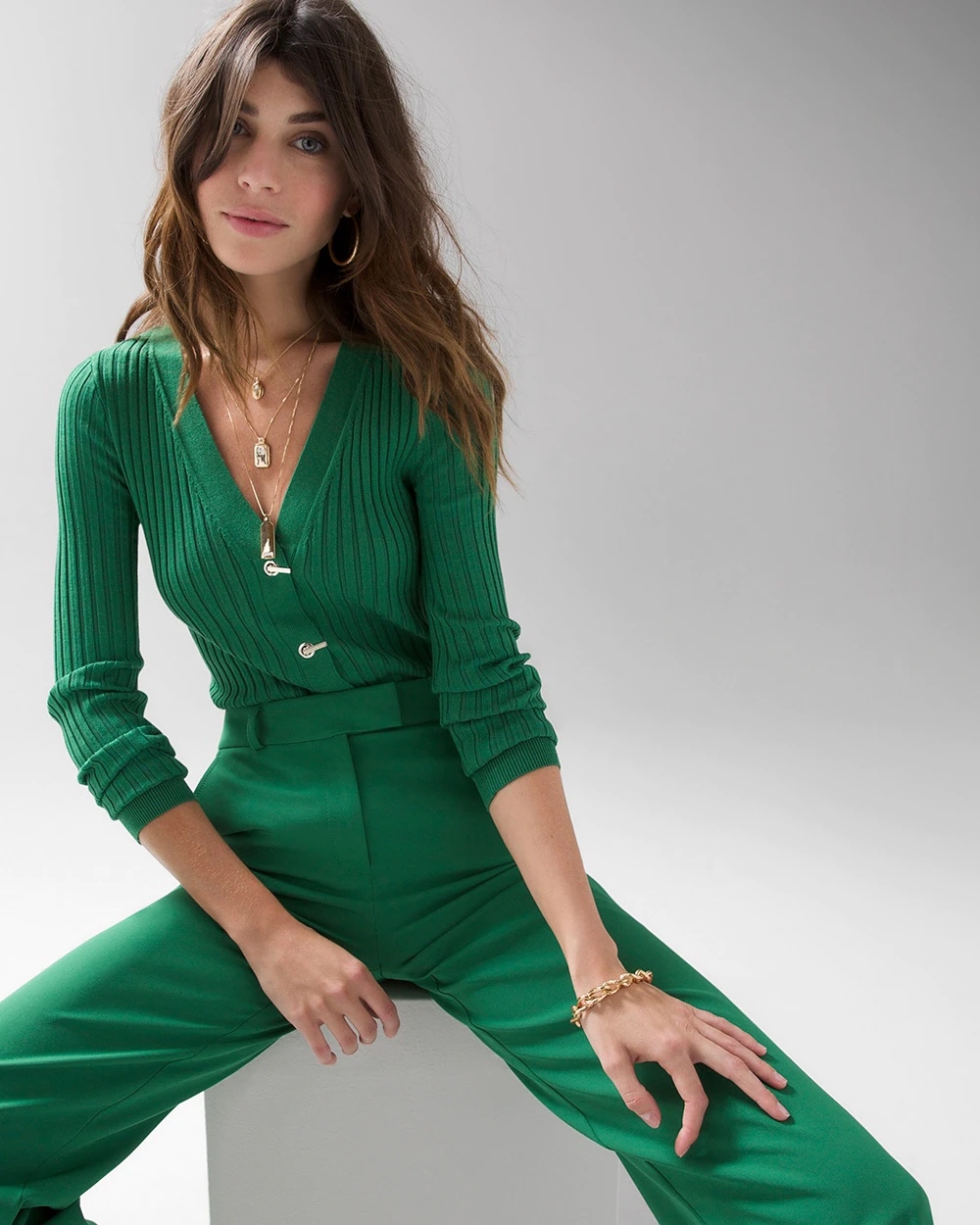 This Long-Sleeve Rib Cardigan adds a touch of modern interest with bright metallic toggles. But it's the shock of color that will turn heads.
Fifty Shades of Envy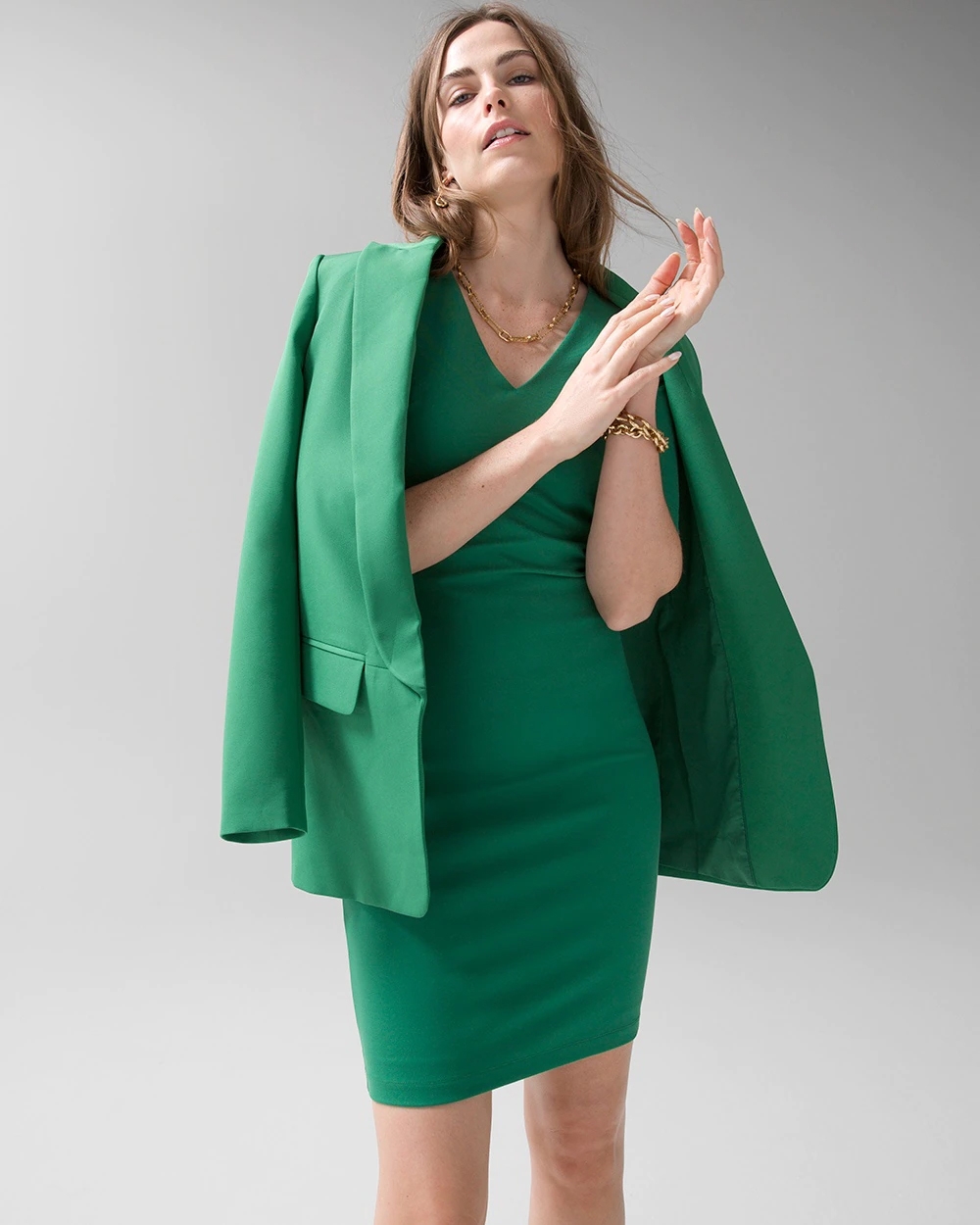 Wearing green at the office is a perfect way to mark St. Paddy's Day, it also says that your style is as bold as your ideas. Our Aura Sheath Dress shapes & smoothes thanks to our exclusive form-fitting fabric & sleek construction.
Turns Out, it is Easy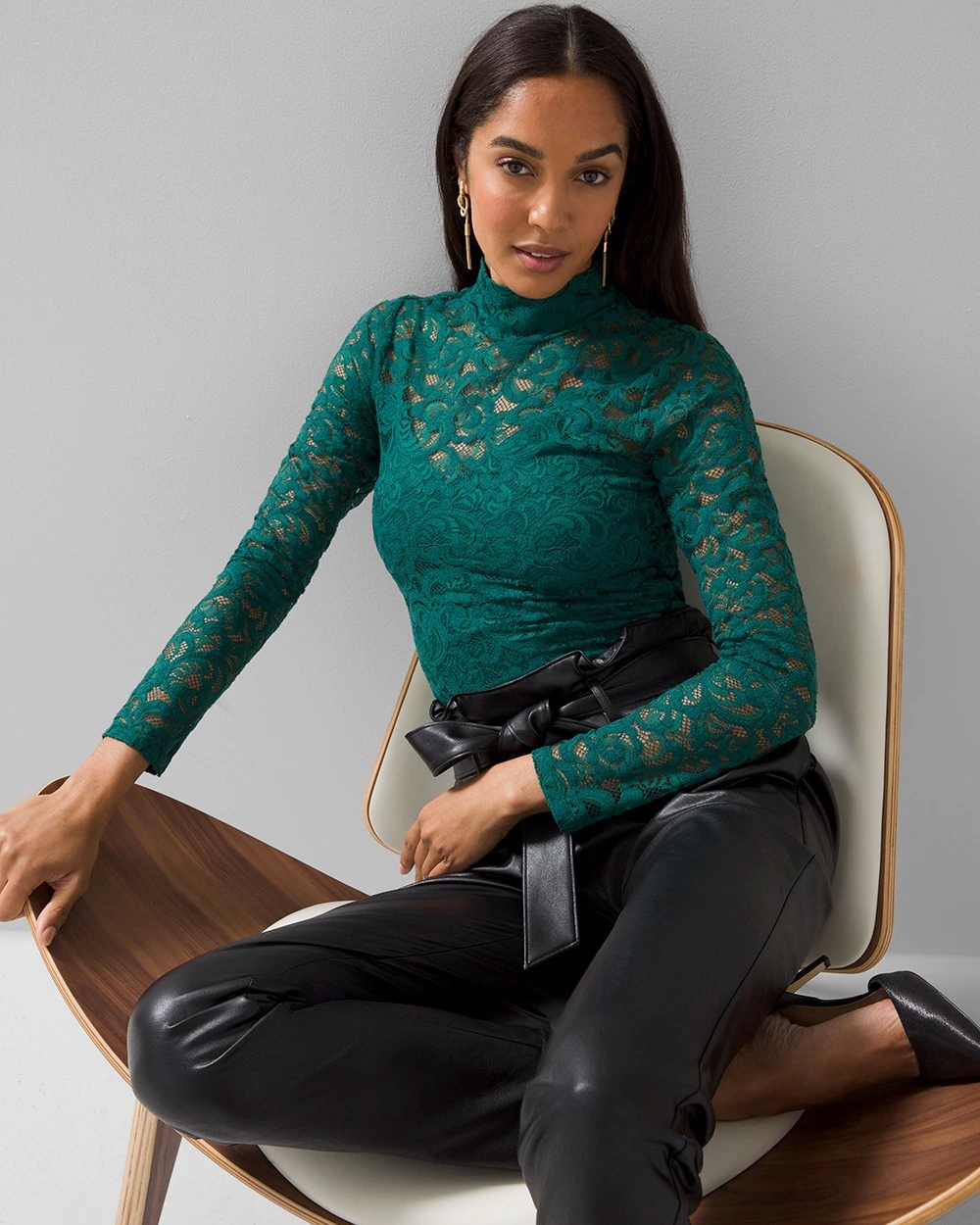 This iconic turtleneck gets romantic in allover lace, and the deep green is reminiscent of the Irish countryside.
Going, Going, Green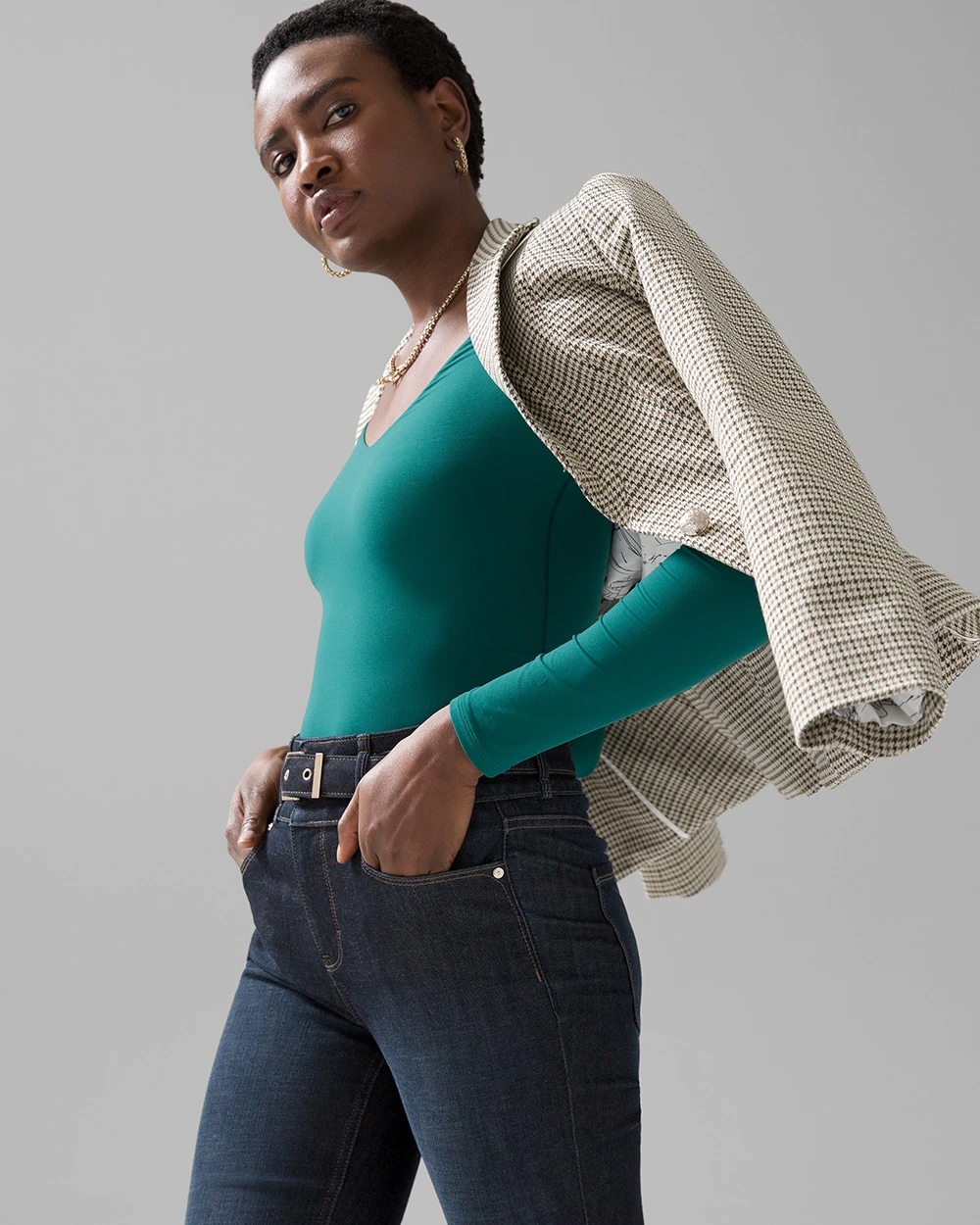 The bold green color on this WHBM® FORME Elbow-Sleeve top livens up more classic looks like this houndstooth blazer.