Whether you love wearing bright colors, or lean towards more neutral tones, there is no escaping the ubiquity of magenta in 2023. The bold hue was hailed as the color of the year by the Pantone Color Institute, who dubbed it "Viva Magenta", a color that "vibrates with vim and vigor."
On the color spectrum, magenta "descends from the red family and is inspired by the red of cochineal, one of the most precious dyes belonging to the natural dye family as well as one of the strongest and brightest the world has known," says Leatrice Eiseman, executive director at the Pantone Color Institute.
In the fashion world, shocking pink first strutted down the runway during Valentino's FW 2022 collection, and the world of style hasn't looked back. Now, everywhere you turn fashion houses and apparel brands are doing their own take on the look. Whether you buy a magenta dress, a shocking pink top, or a Barbiecore suit, you'll be considered on-trend. And why not? Pink is infinitely flattering on all skin tones, it's a color that's associated with femininity, love, optimism, and can have a calming affect on people. The dreary days of winter are coming to a close, so why not take a step on the bold side and add a shock of pink or magenta to your wardrobe? Here's how to wear it, and how to make it part of your personal style solutions.
AS A BLAZER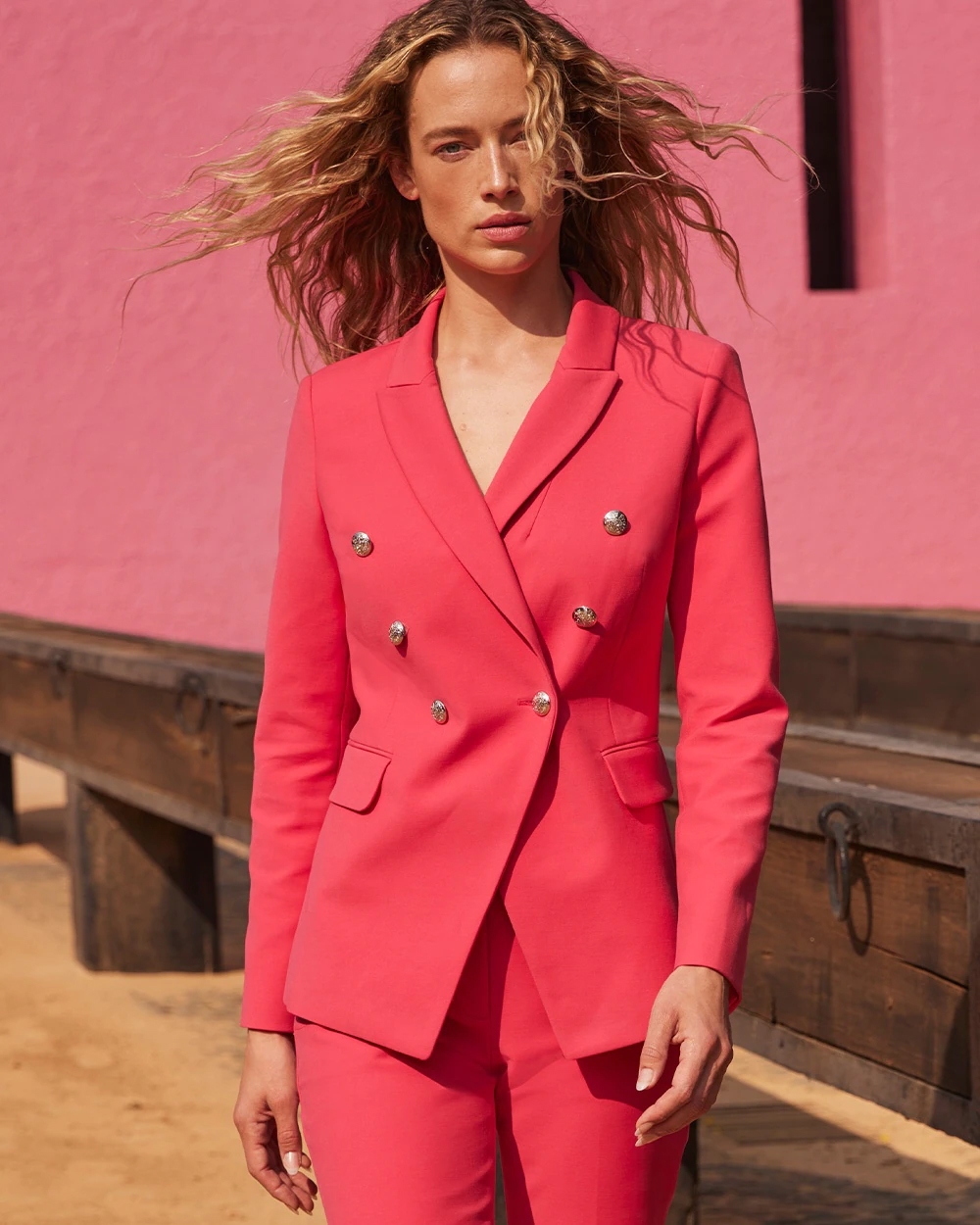 With many of us returning to the office, even if it's a hybrid model, it's time for a work wardrobe refresh. Adding a jolt of brightness is a bold move, and one that says you're in charge, confident, and yes, stylish. Our WHBM® Studio Blazer is a double-breasted jacket with gold button details that works with matching WHBM® Jolie Button Straight Comfort Stretch Pant for a full-suit, or wear on its own with denim or other pant looks.
WITH DENIM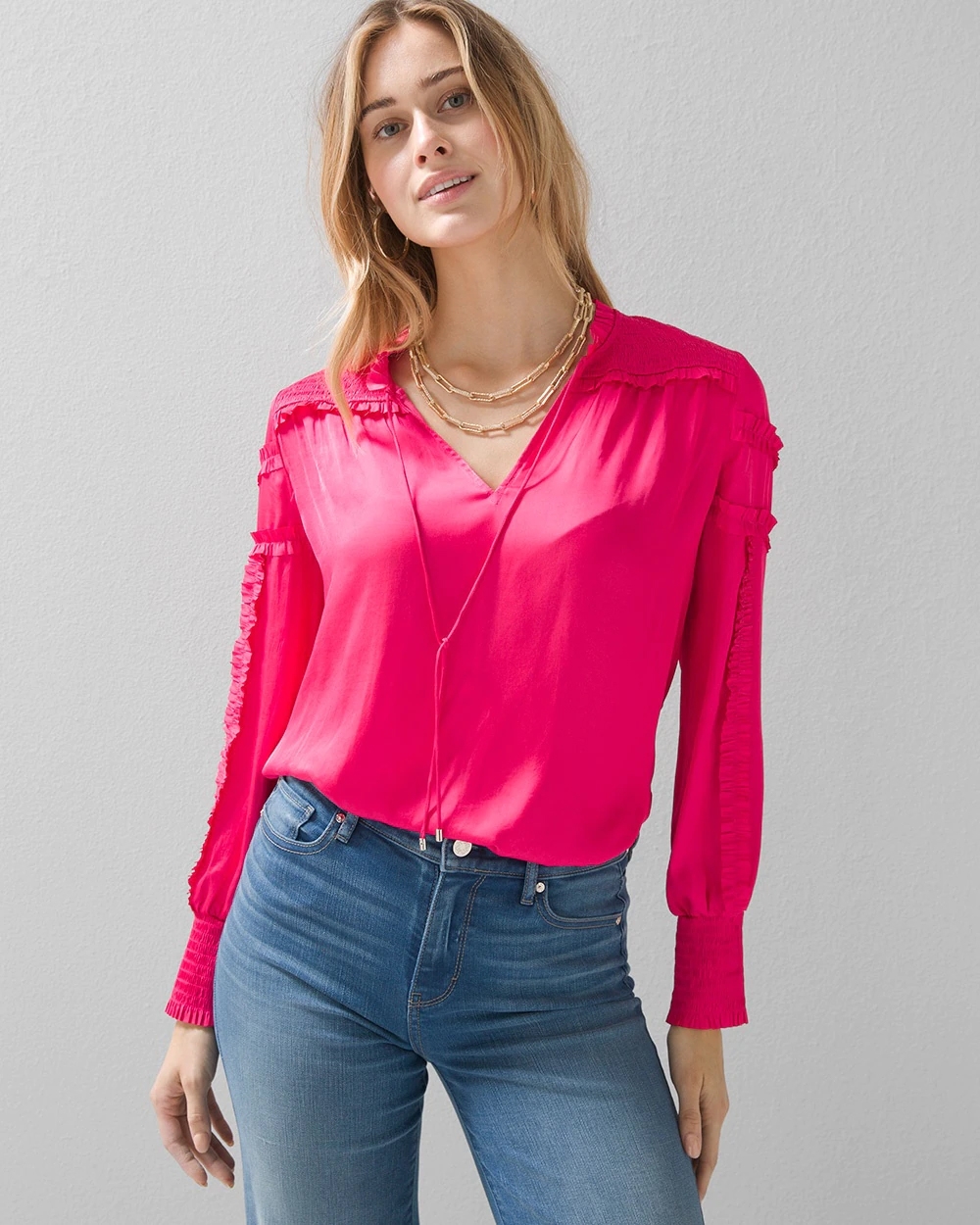 Adding a dose of bright pink or magenta livens up your favorite denim. Our Tie-Neck Ruffle-Sleeve Blouse is pretty enough for date night, yet polished enough for a casual work look when paired with jeans.


AS A DRESS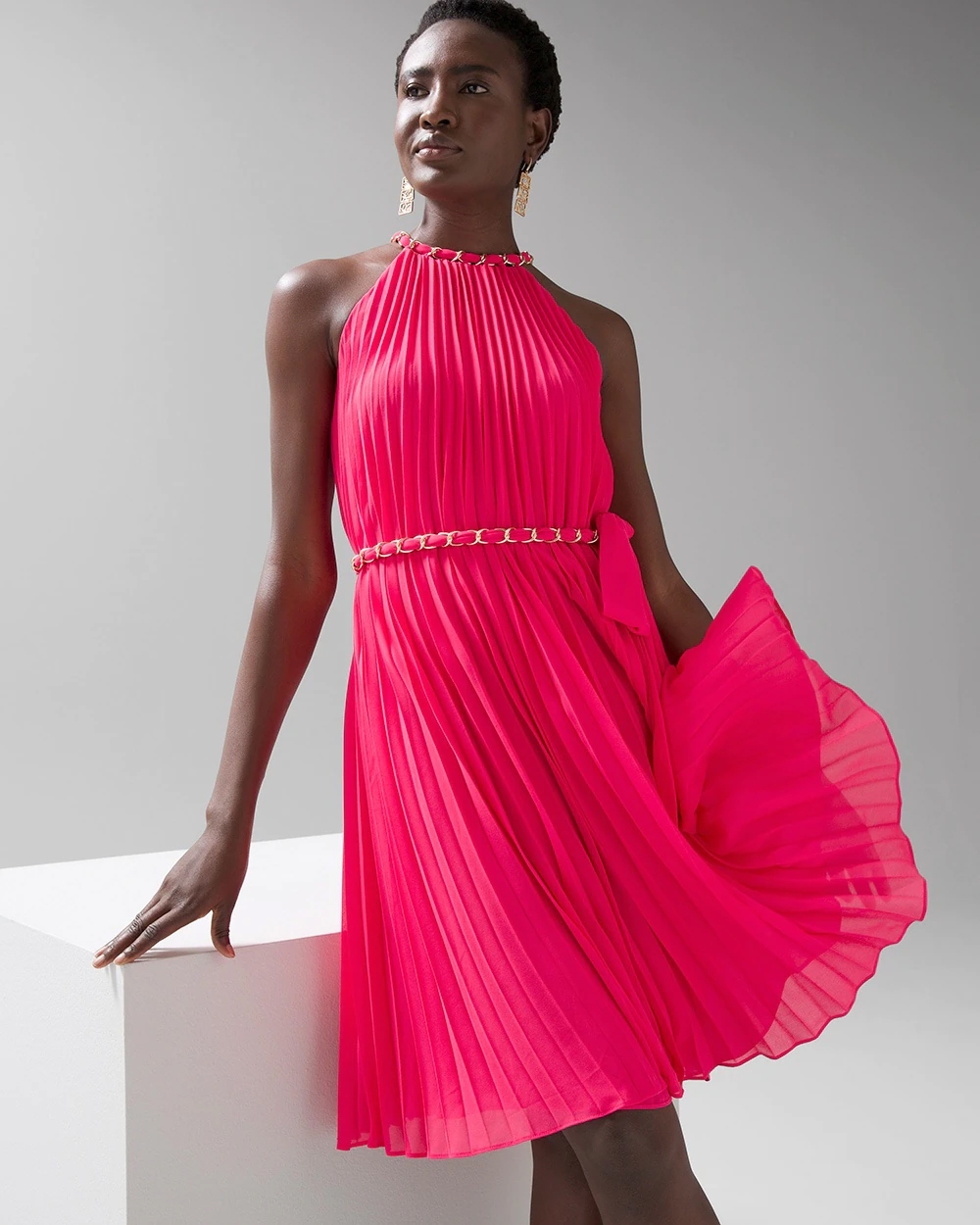 As invitations to social events start to arrive, or if you're looking to make a statement on your next getaway, a flirty pleated dress is an option that suits all body types. And our Sleeveless Pleated Halter Dress with Chain Detail is a feminine look with modern details, yet the gorgeousness gets ramped up a notch with the on-trend color that we've dubbed azalea.
AS A RELAXED SUIT
This bold pink relaxed suit is a sophisticated way to play with color, and it's also another major fashion trend. The relaxed suit isn't slouchy or oversized, it's a vibe that's still polished and says you're "got this" with confidence. Our WHBM® Luna Wide Leg Trouser is the perfect pant to try the look. Match it with The Relaxed Blazer, a jacket designed without back vents to maintain a slimmer shape without being boxy.
IN A FEMININE LACE TOP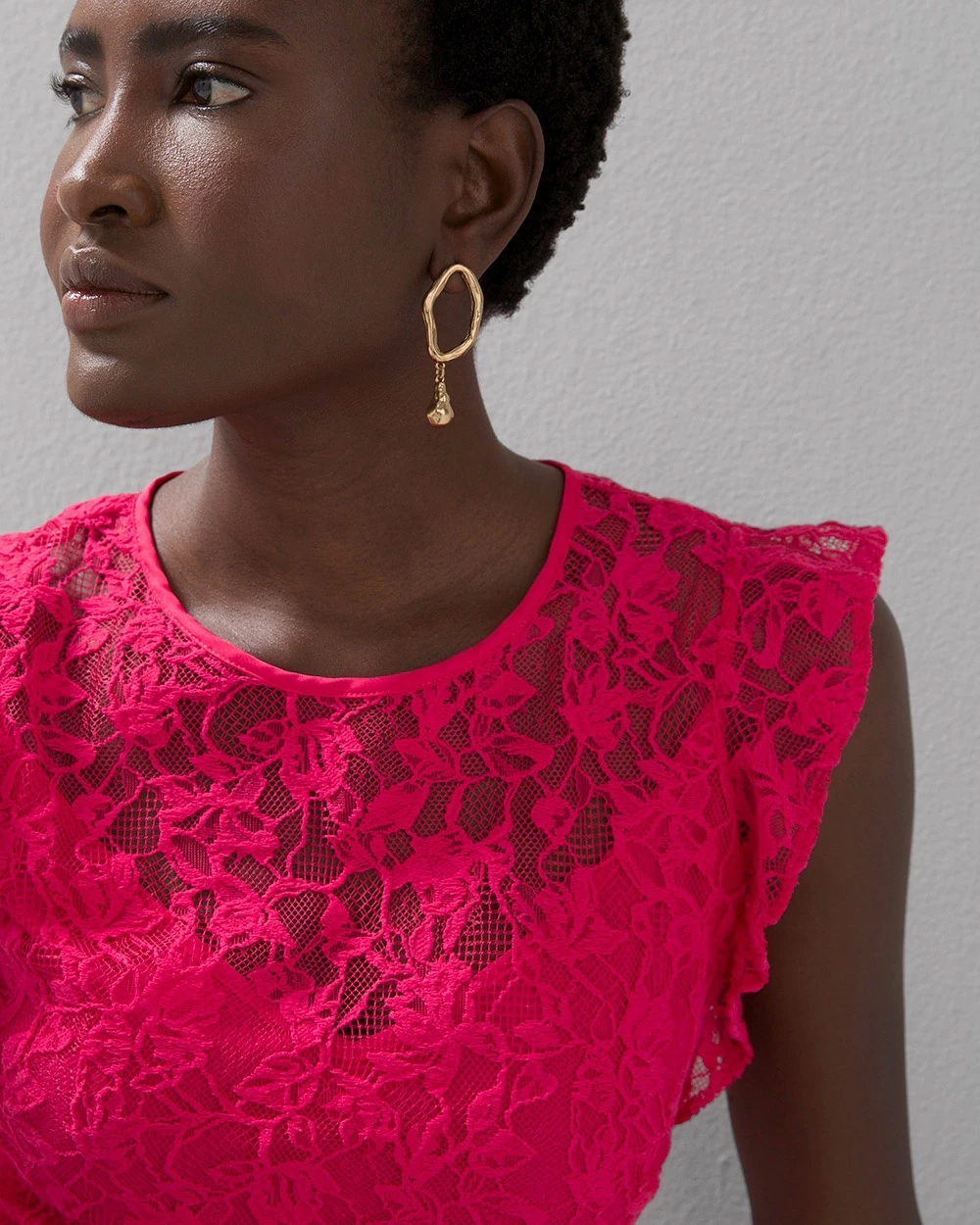 A way to incorporate magenta and vivid pink into your wardrobe is with this Sleeveless Lace Top, with a lace overlay and ruffles at the armholes that gives the color a classic feminine spin.
ON A PAIR OF SHOES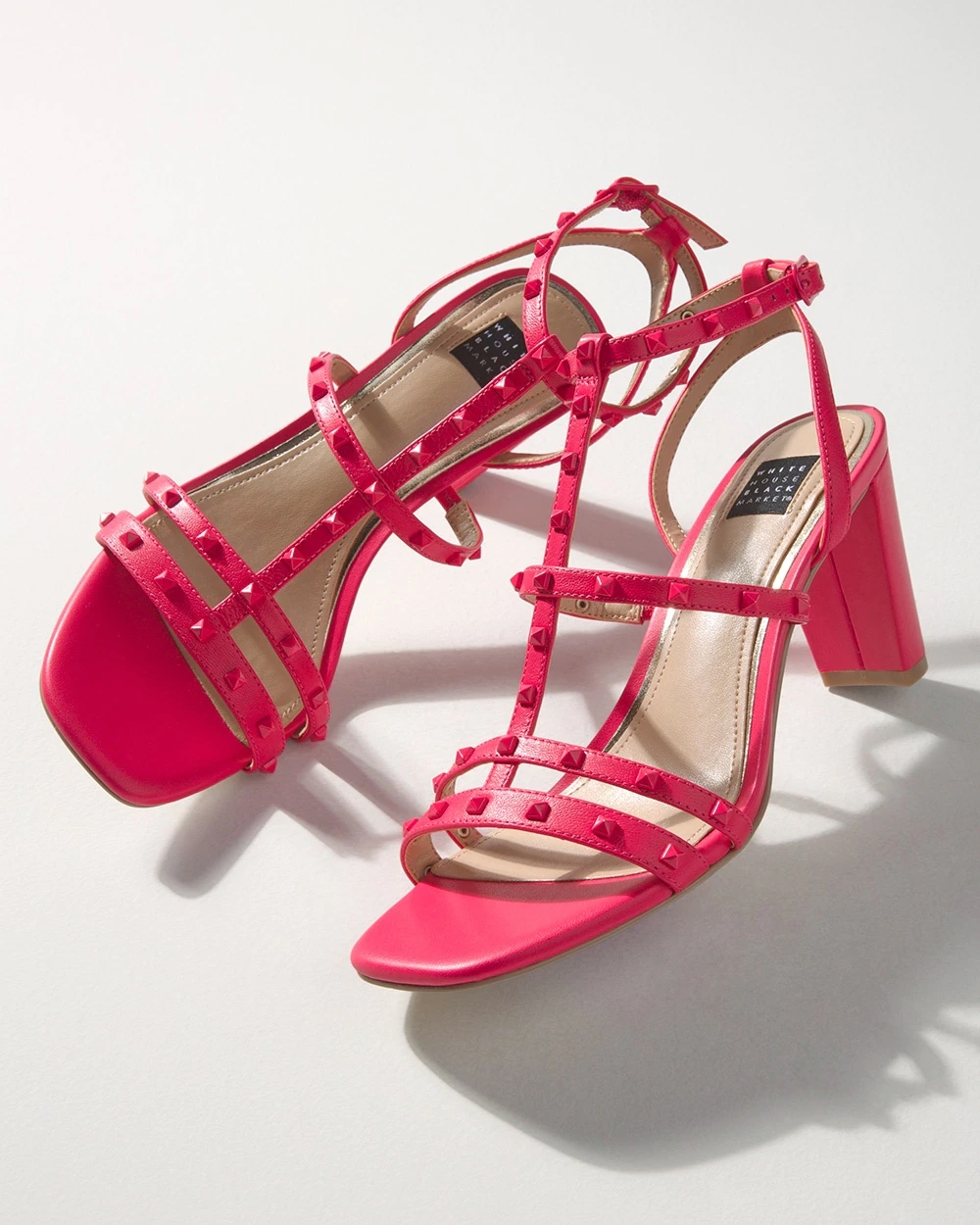 If you're still not convinced you can pull off the bright pinks of the season, or you don't feel it's really your style, then you can still dip a toe into the magenta trend by wearing these pretty Strappy Studded Mid-Heel Sandals. A great pair of shoes is always a welcome addition to your closet.