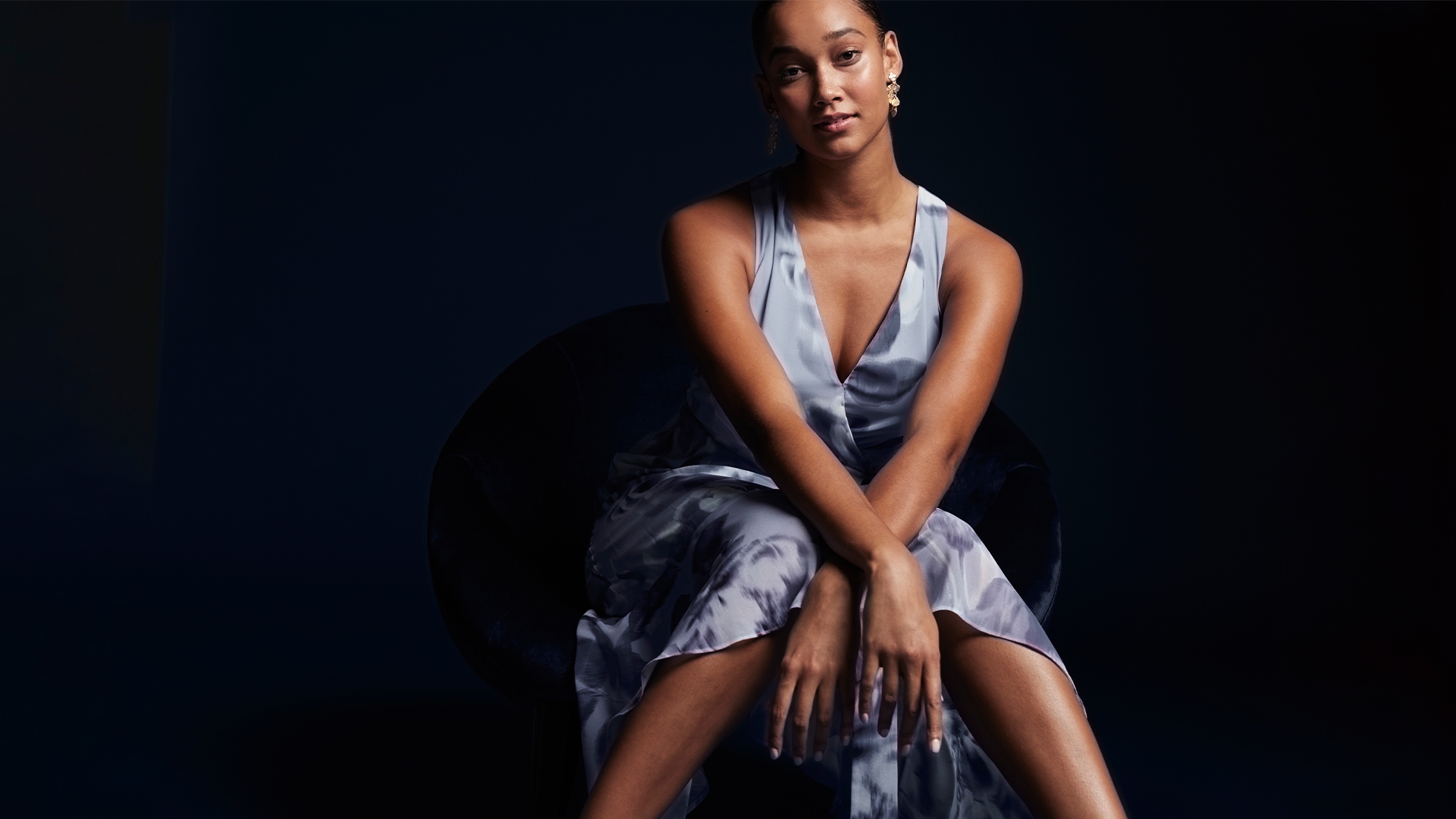 You've no doubt seen the reams of articles and social media posts heralding Barbiecore pink and Viva Magenta as the hottest hues in fashion. But another, subtler, and easier to wear color has quietly made waves on the runways as well: blue. More specifically it's a shade of blue that many designers are calling Pacific Ocean blue. According to Vogue, "Pacific Ocean blue looks just as elegant and polished as navy, thanks to an abundance of elevated silhouettes by designers."
While Pacific Ocean blue is bold and conjures memories' of 80s cobalt for those old enough to remember, there are other, softer blues in abundance this season such as indigo, officer blue, glass blue, and denim blue.
If you're curious why blue is suddenly everywhere, the truth isn't all that surprising. Our love of blue comes down to psychology. A handful of studies, including one from as far back as 1941 found that people across demographics, and spanning continents, chose blue as their preferred shade. As to why this might be, a more recent study surmised that people choose a favorite color based on how many positive things they associate it with it. "It turns out, if you look at all of the things that are associated with blue, they're mostly positive," explains Karen Schloss, an assistant professor of psychology at University of Wisconsin-Madison who worked on the research into color. "It's really hard to think of negative blue things."
Schloss has a point, the sky and water are associated with blue, and it's tough to compete with either of those natural phenomenons for tranquility and peace. Perhaps this is also why blue jeans have never lost their popularity with the style crowd, or any crowd, from models to moms.
On the fashion runway circuit that takes place in New York, Paris, London, and Milan, designers inevitably, and eventually, always find their way back to blue as they cycle through their archives and take inspiration from current culture and streetwear. And we are in a big blue cycle now.
Even if you don't give a fig for the trends, you have to admit that the other upside to blue is its versatility. Classic navy is as neutral as black or grey, but more feminine than grey, and softer than black. Paler shades, like glass blue, is a gorgeous look to freshen up your wardrobe as we head into spring and will carry through the summer and early fall. Officer blue is a deep bold shade that says confidence, strength, and power.
Which shade is your true blue? We've put together a capsule collection of our favorite blues for you to find your favorite.
TRUE BLUE FEMININITY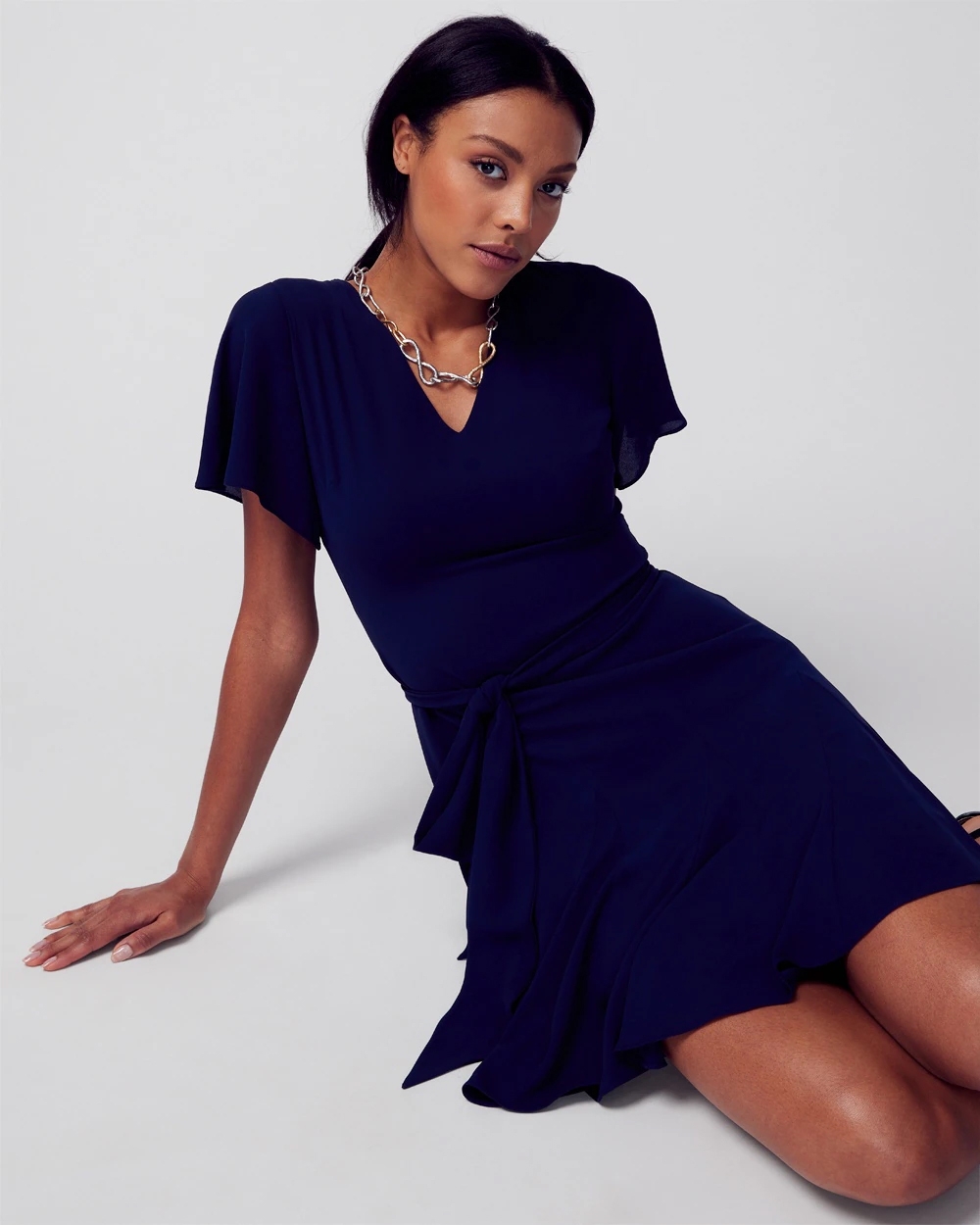 The flutter sleeves, belted waist, and flirty Godot pleats on this feminine dress soften the deep, dark blue. We call this rich shade officer blue because it reminds us of yachts, marinas, and all the fun to be had at a day at the ocean.
TRUE BLUE FLIRTY FLORAL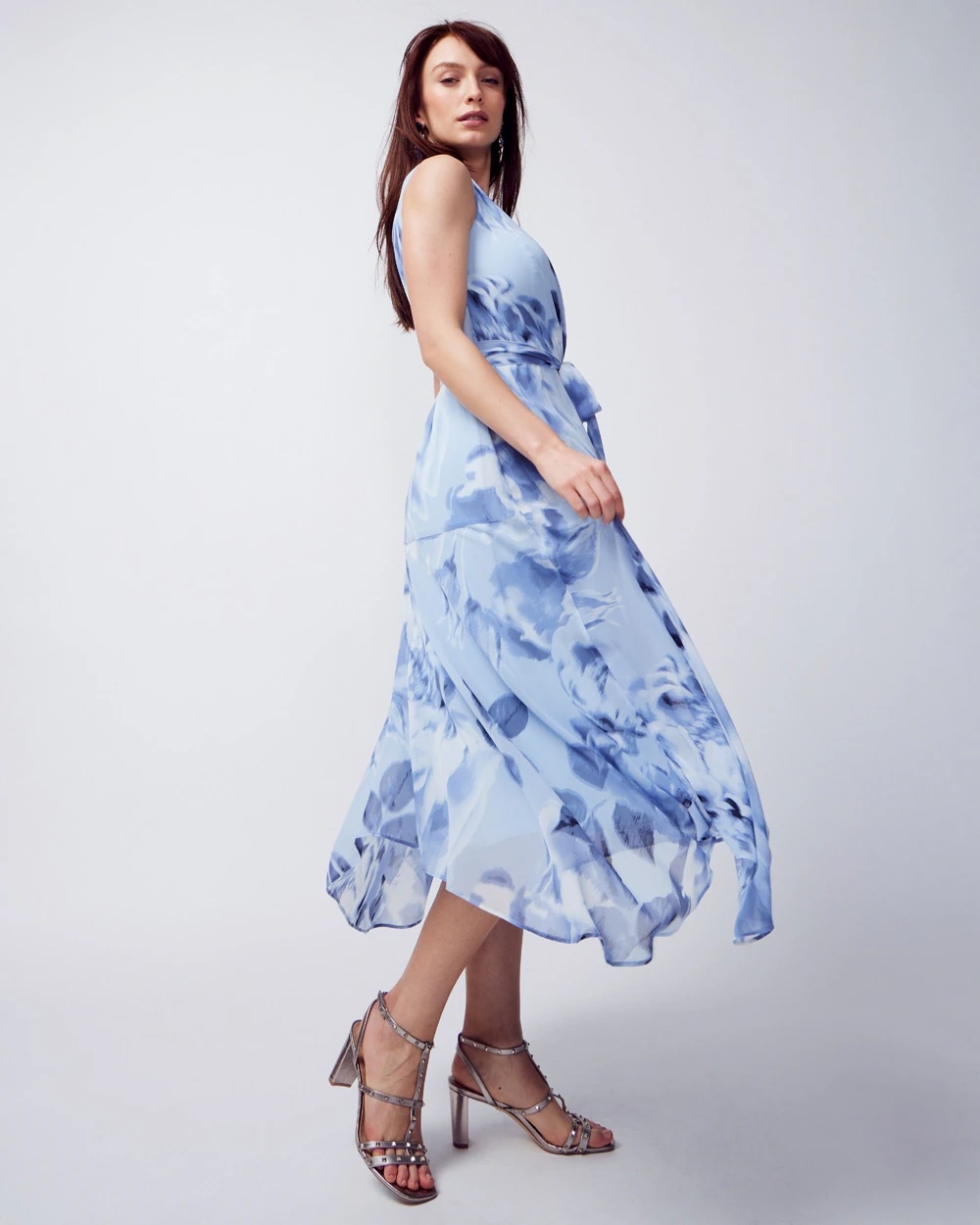 Florals are back in bold ways this season and prints are a wonderful way to wear multiple shades of a single color. The pale blue mixes with rich indigos and grey-blues to create a stunning print that is a WBHM exclusive.
TRUE BLUE STATEMENT DRESS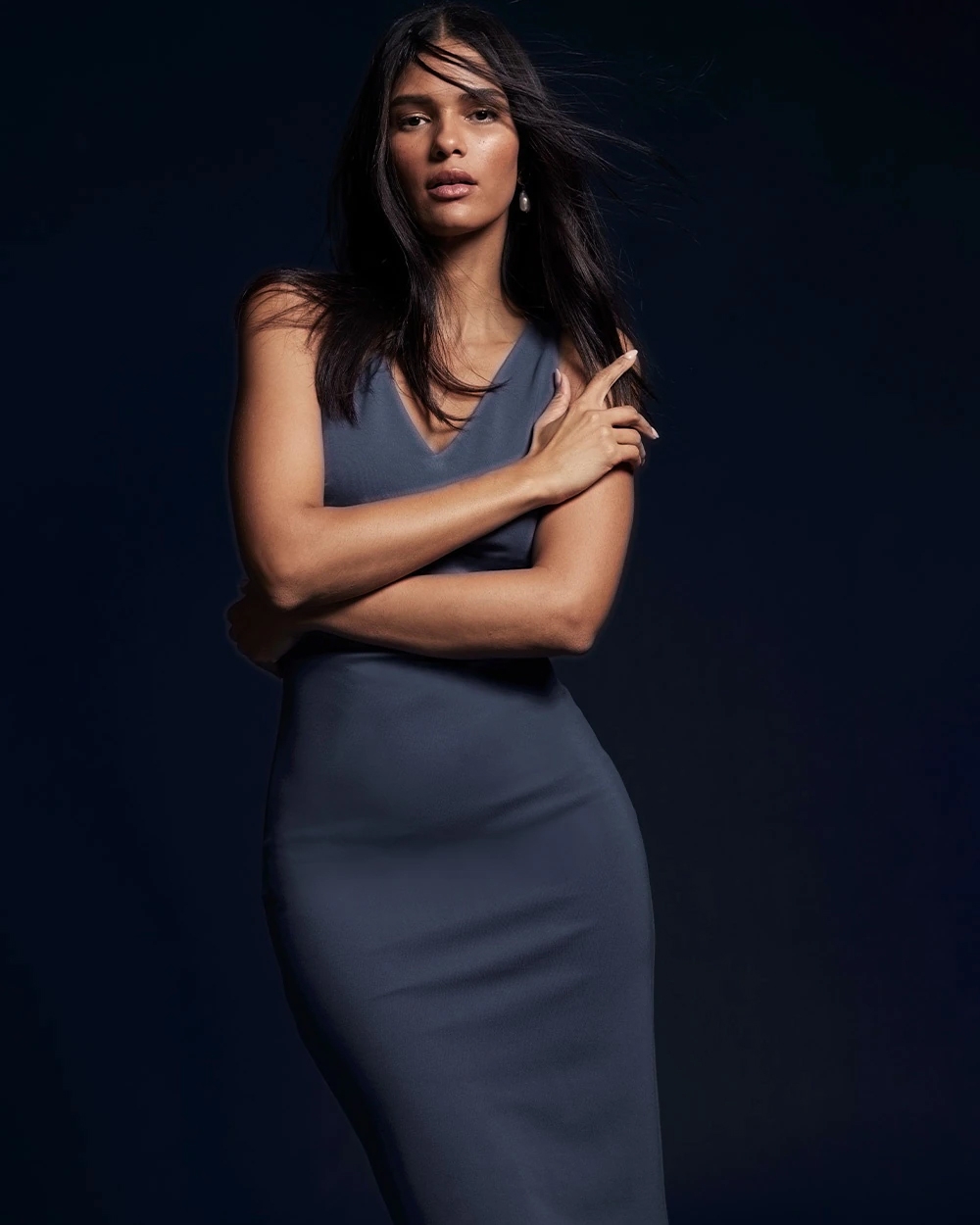 The sheath dress will remain a classic style for work because it's so blazer friendly. But its form-fitting silhouette make it a party-staple. Its understated sexiness can't be denied, making the sheath dress a GOAT. The soft indigo color on our WHBM® AURA Sleeveless V-Neck Dress updates the look from traditional black, making it classic and modern at the same time.
TRUE BLUE SUMMER DRESS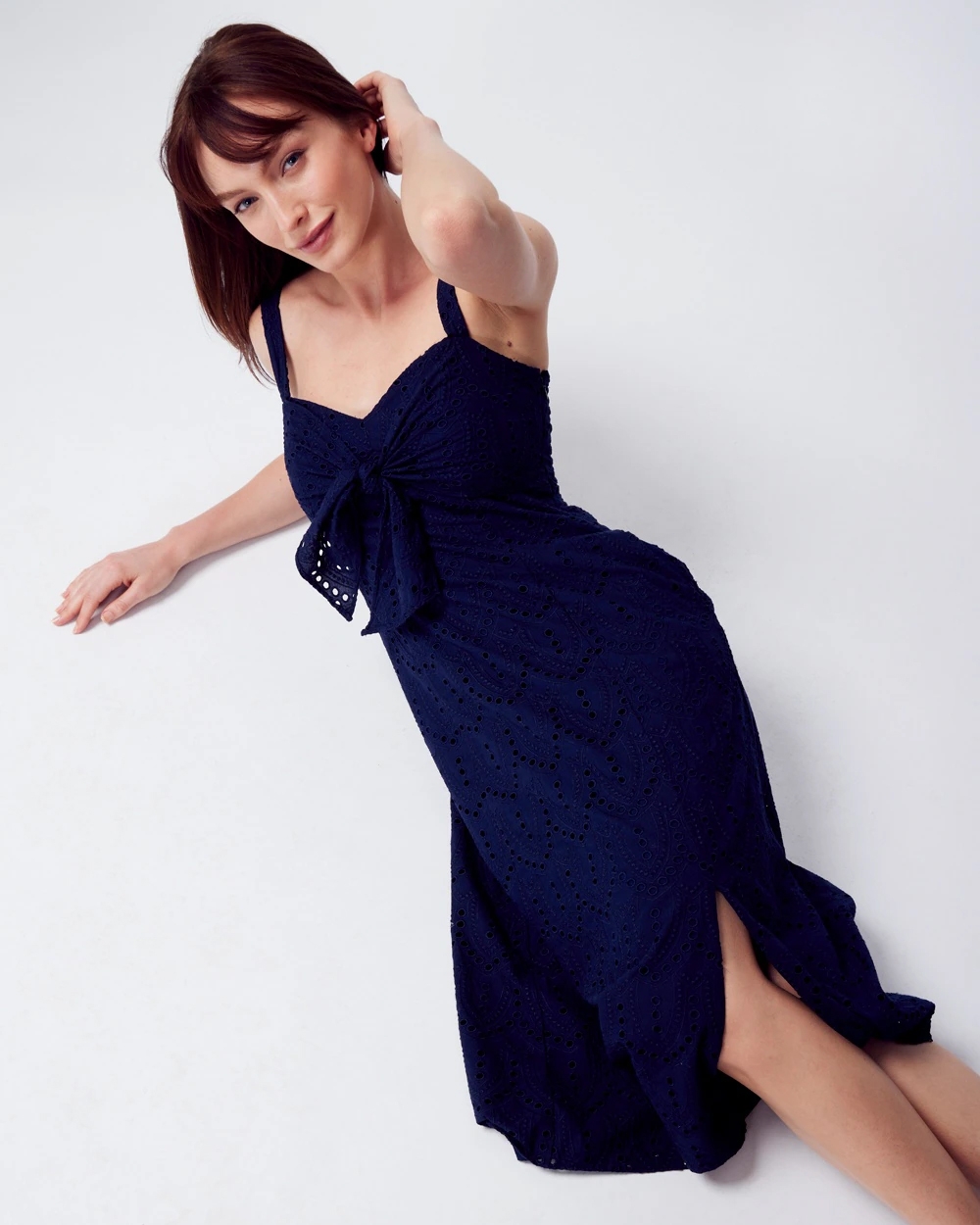 Cotton eyelet, sweetheart neckline, self-belt to accentuate the waist, all add up to making this midi dress a summer icon. We then upped the style stakes by creating it in officer blue, an unexpected color for a summer dress. Simple, elegant, stunning.

TRUE BLUE SUMMER SUIT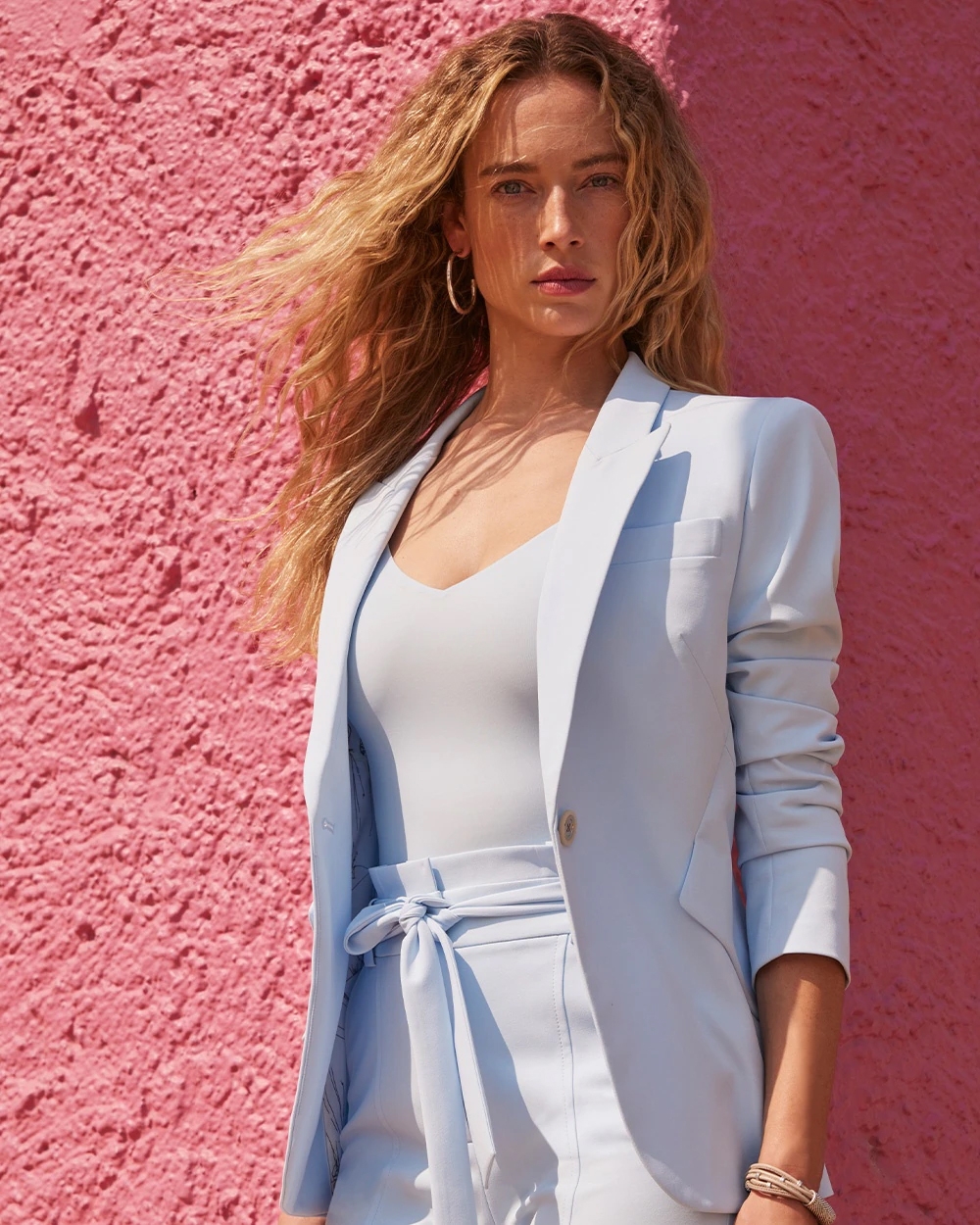 Monochromatic dressing is a sophisticated look that's easy to pull together. Our suit separates in glass, a pale, pretty blue, make this summer suit ready to take you from the boardroom to wedding guest in a flash.
Whatever true blue is your signature look, know that it's a dress, pant, or jacket, that will endure and be wearable for years to come.