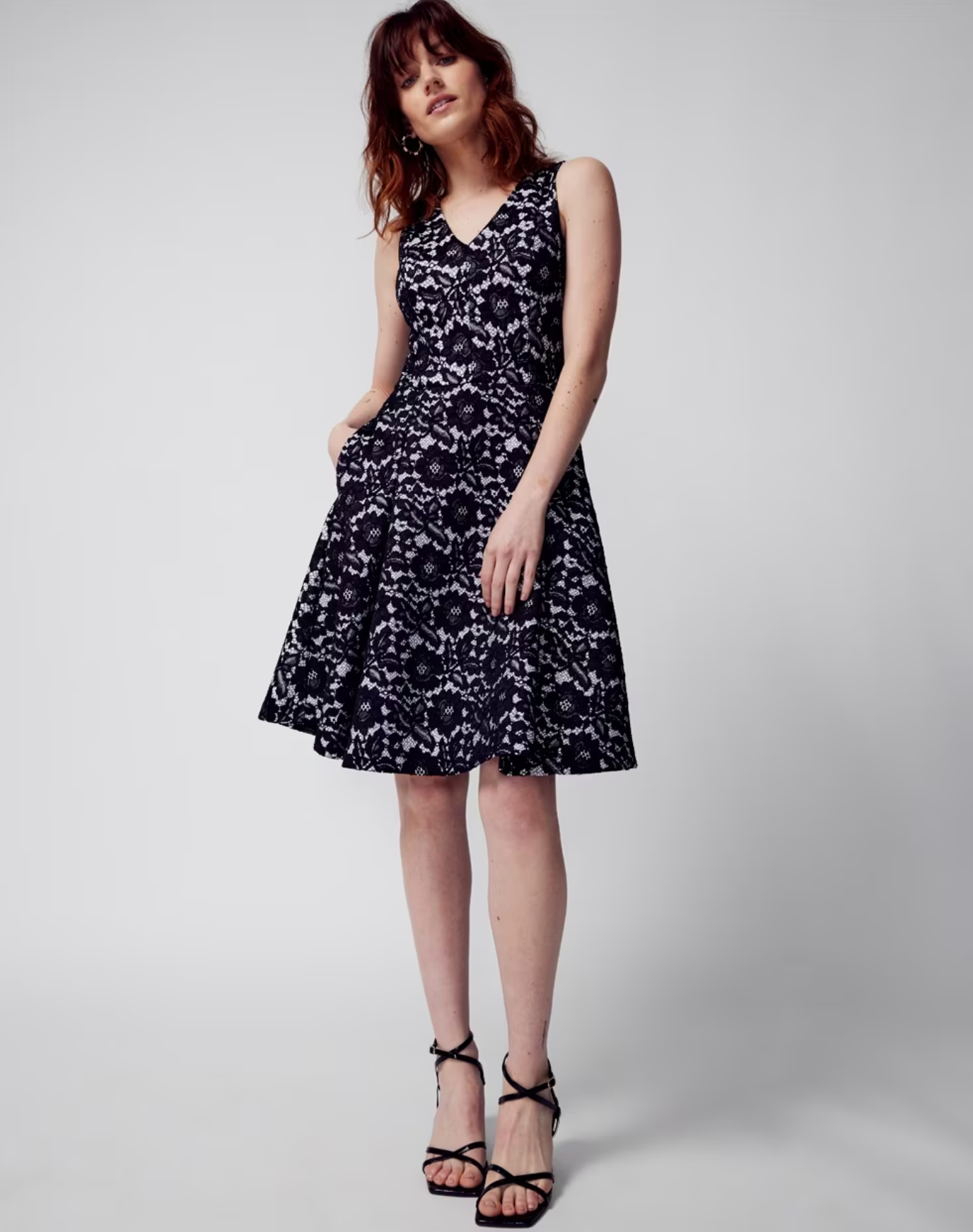 Fashion History in Black and White
It was a dreary night on November 28, 1966 when 500-plus guests swanned into the Plaza in New York to attend what would later be called the "party of the century." We're talking about Truman Capote's famous Black and White Ball, which he held in honor of his friend, Kay Graham, publisher of The Washington Post. The event was one of a kind where dignitaries, movie stars, literary lions, and artists mingled with Manhattan's upper crust socialites such as Babe Paley and Gloria Vanderbilt. Capote's ball has become so steeped in legend and mystique that there is now talk of turning the historical event into a musical. To this day, many a soiree has sought to replicate even a tiny amount of the glamour of that night. Certainly the dress code ensured that everyone would look the height of chic.
Now more than fifty-years later, wearing a black and white outfit, either to work, to lunch, or to a grand gala, is an exercise in studied, yet effortless, style. As legendary designer Karl Lagerfeld once said, "black and white always looks modern, whatever that word means."
Why all the love for white and black? The high-contrast combo is classic, timeless, and ageless. Choosing to mix black and white in an outfit guarantees you will be dressed stylishly, yet appropriately no matter the event, casual or formal, you are attending. Even if you just want to look put-together for the school drop off or dinner with your gal pals, a black and white outfit will never let you down.
Why is black and white apparel so perfect?
Monochromatic looks are huge in fashion right now. And while it can also mean dressing tonally in one color, pink, blue, yellow, traditionally monochrome means black and white. Ask any fashion insider and they will tell you that black and white is the simplest method for creating an elegant and polished look. And who doesn't want that?
Here are some style ideas for making the most of your black and white pieces.
The Classic Black Suit + White Shirt Combo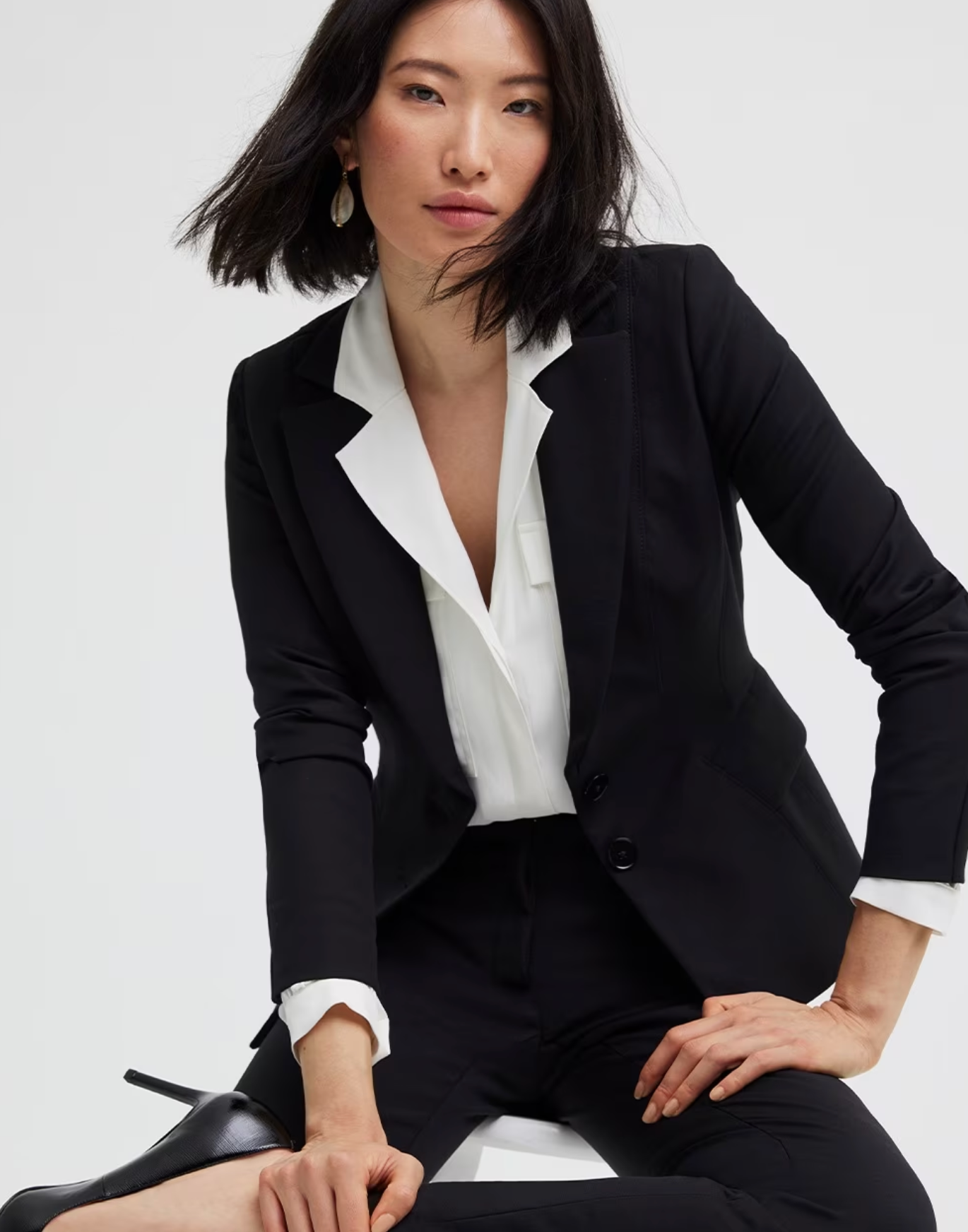 You will never go wrong wearing a black suit with a white shirt. It's perfect. Period.
High Contrast Piping is a Striking Design Detail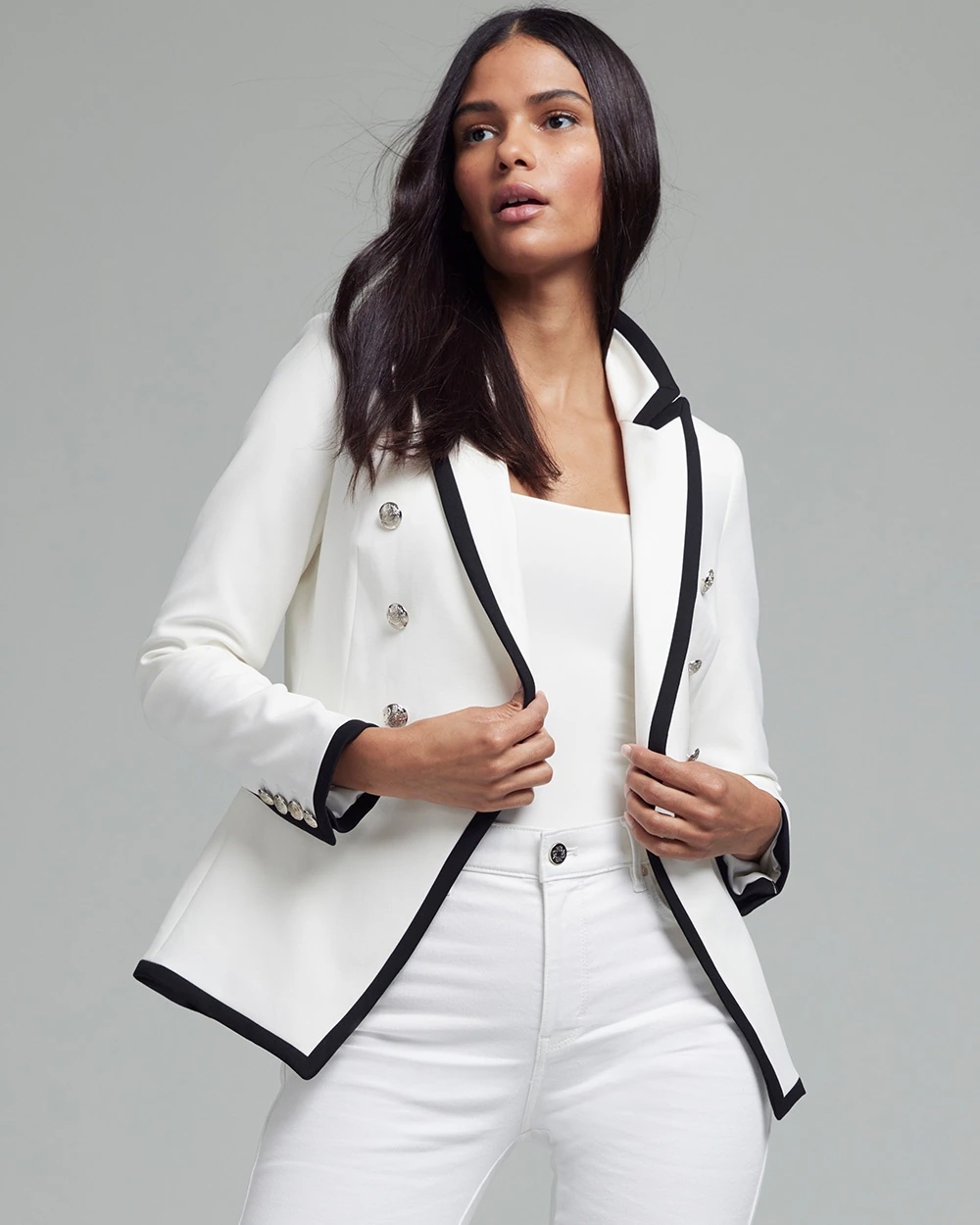 A white jacket harkens back to dinner jackets and fine dining, but it's become a fresh take on work wear. The black piping makes this jacket a bold statement.
Black Trim Adds Class to White Denim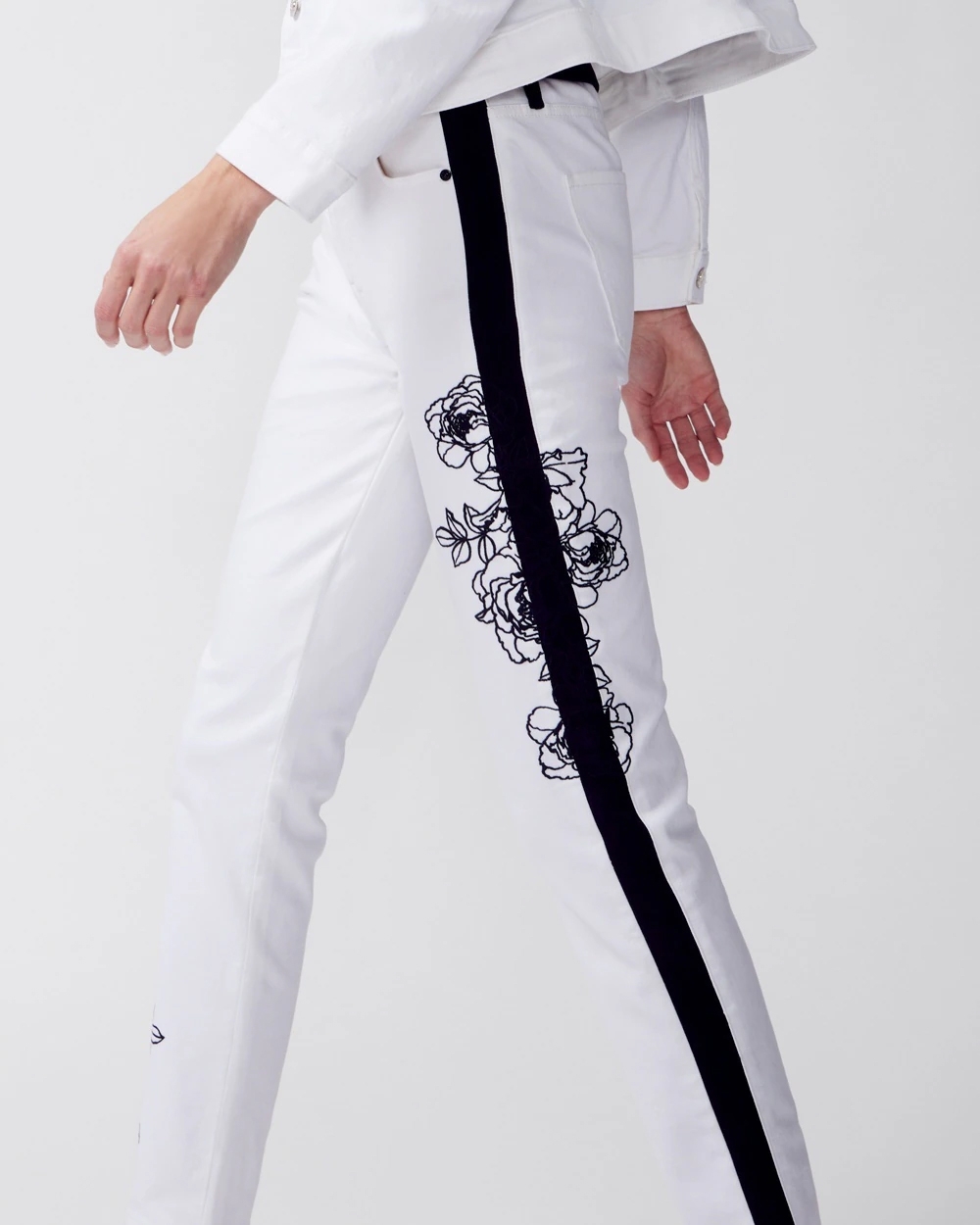 White denim is a warm-weather staple, but when you add black accents, in this case a tuxedo stripe and floral appliqué, the result is a dressy look that's perfect for day or night.
A Graphic Print Makes This Sweater Modern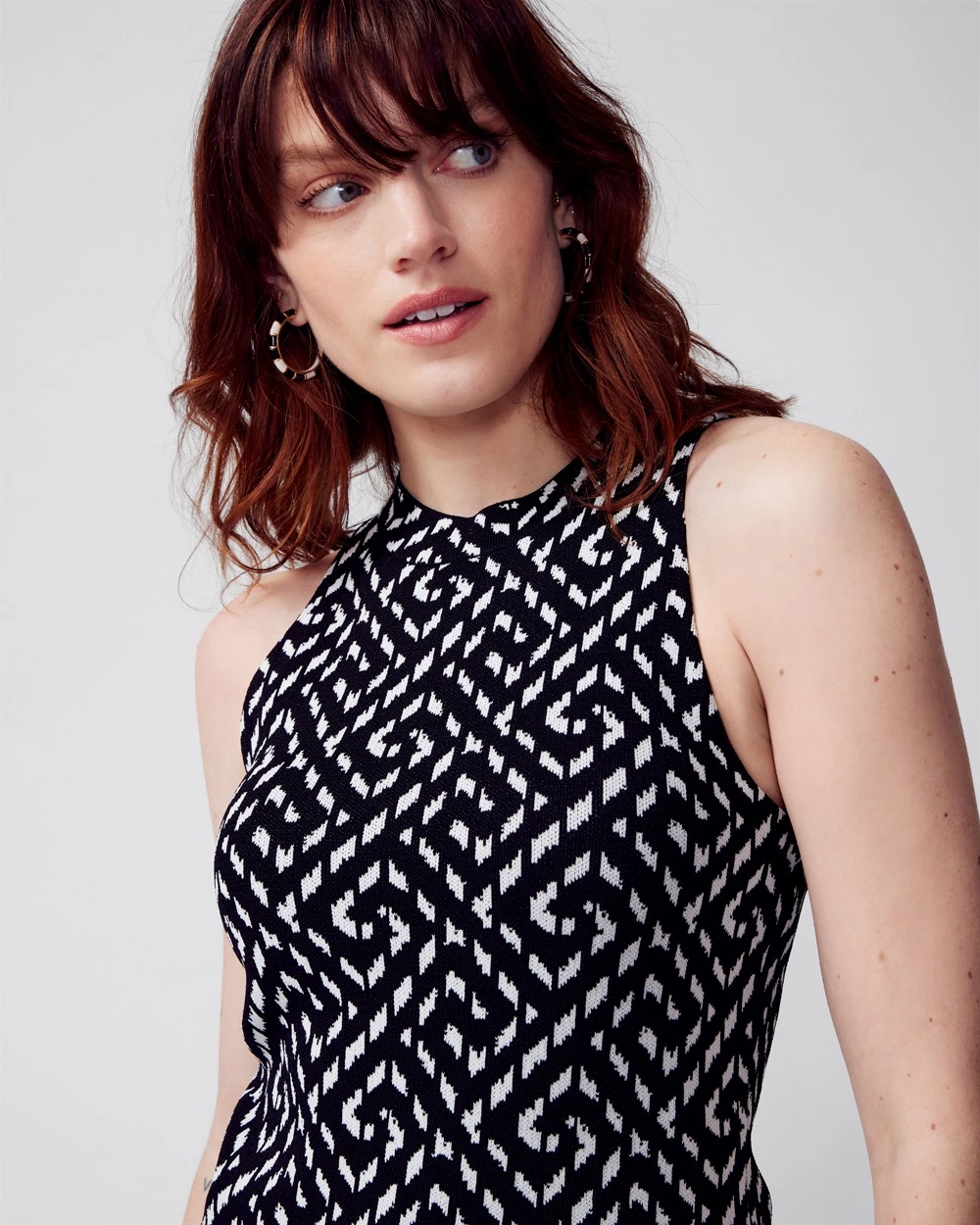 A sleeveless sweater is a great look for under a blazer or on its own. The graphic print in white and black refreshes the traditional halter neck style.
Feminine Dress with a Sophisticated Twist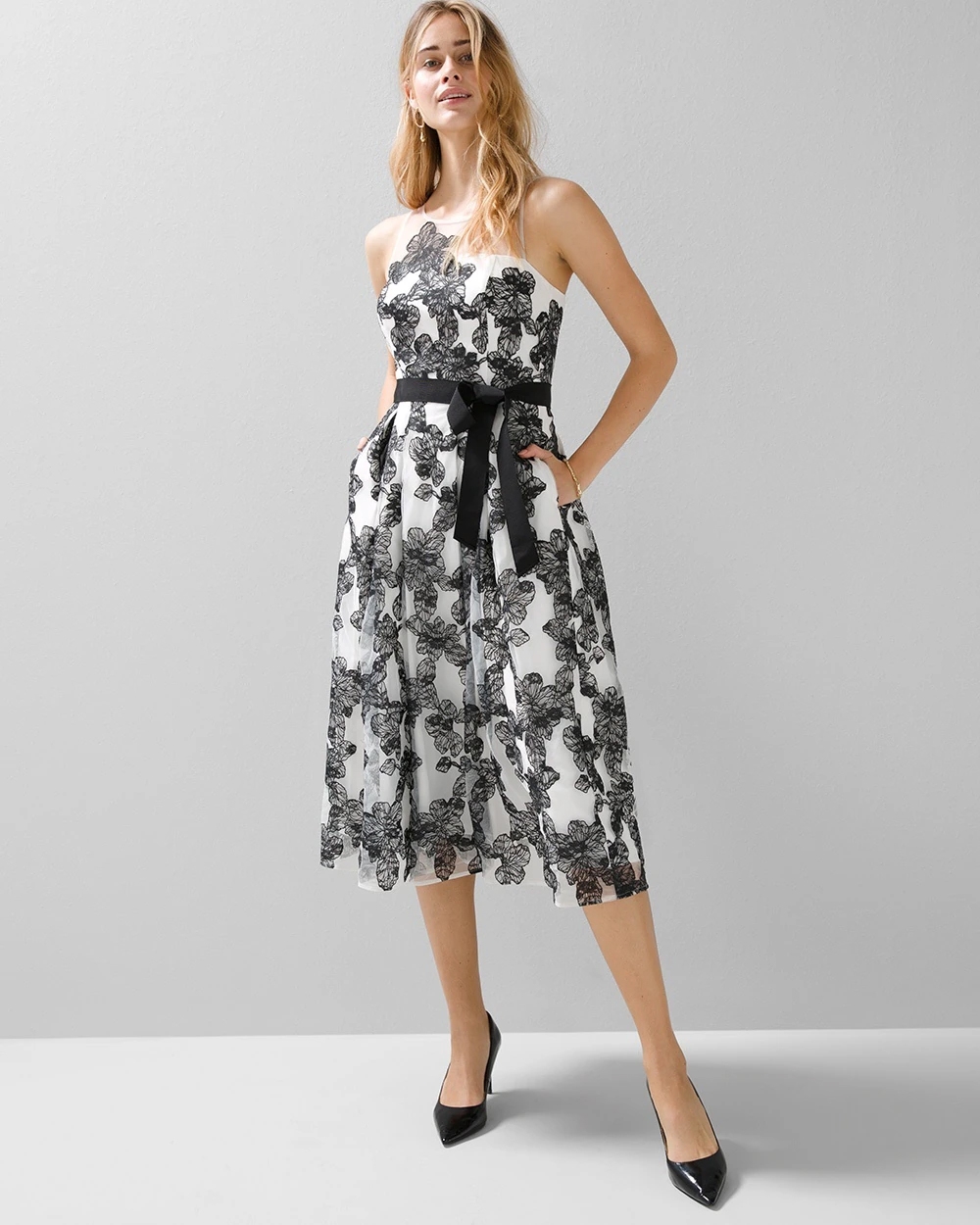 Flirty laces and a pretty bow are feminine touches to any dress, but when the palette of the floral print is in black and white, the classic look is elevated.
How to Accessorize with Black and White
Accessorizing your black and white outfit is effortless. Wear anything you want. From ruby red lipstick to leopard print shoes to gold or silver jewelry, any pop of color will work with black and white clothing.
Owning a variety of white and black fashion pieces will ensure that you will always find the right look for any occasion.