Weddings can be tricky to dress for. You want to look fabulous and feel comfortable, but you don't want to under- or overdressed. And you certainly don't want to outshine the bride.
If you're looking for a dress to wear to a wedding, don't let it stress you out. Shopping for a wedding outfit should be a fun and exciting event. After all, you're getting ready to help celebrate the love of someone you care about.
Formal Dresses for Wedding Guests
If you've been invited to a black-tie or black-tie optional wedding, get ready for a glamorous event. Black-tie apparel for women can mean anything from a formal floor-length gown to an elegantly accessorized little black dress.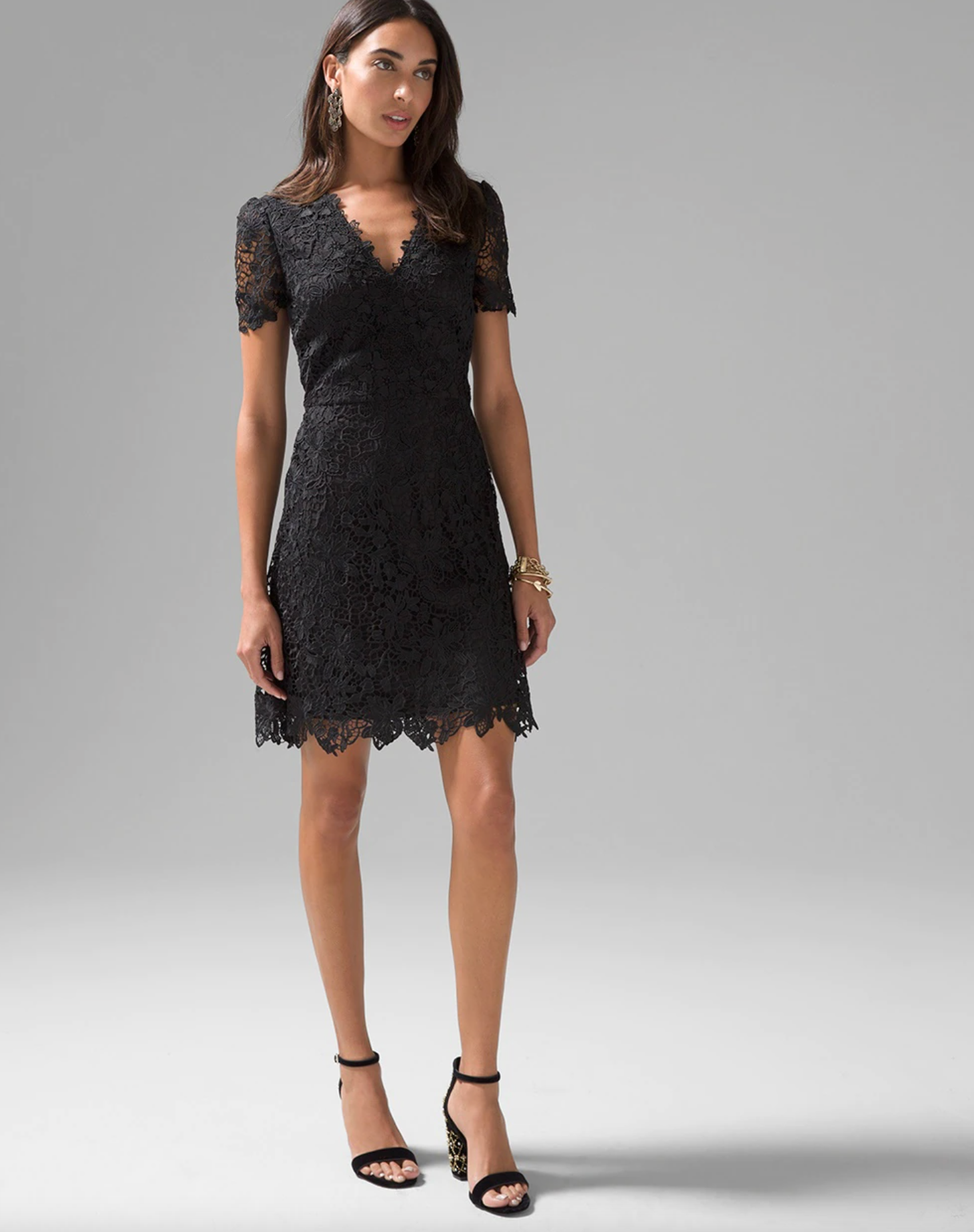 The timing of the event can give you more insight into choosing your wedding guest dress. Skip the formal gown for an afternoon wedding and find a knee-length cocktail dress with interesting details instead.
If the wedding is in the evening, a cocktail dress is still appropriate, but you can also pull out all the fashion stops. A formal gown with a comfortable fit will keep you looking beautiful as you dance, eat, and enjoy a few glasses of champagne.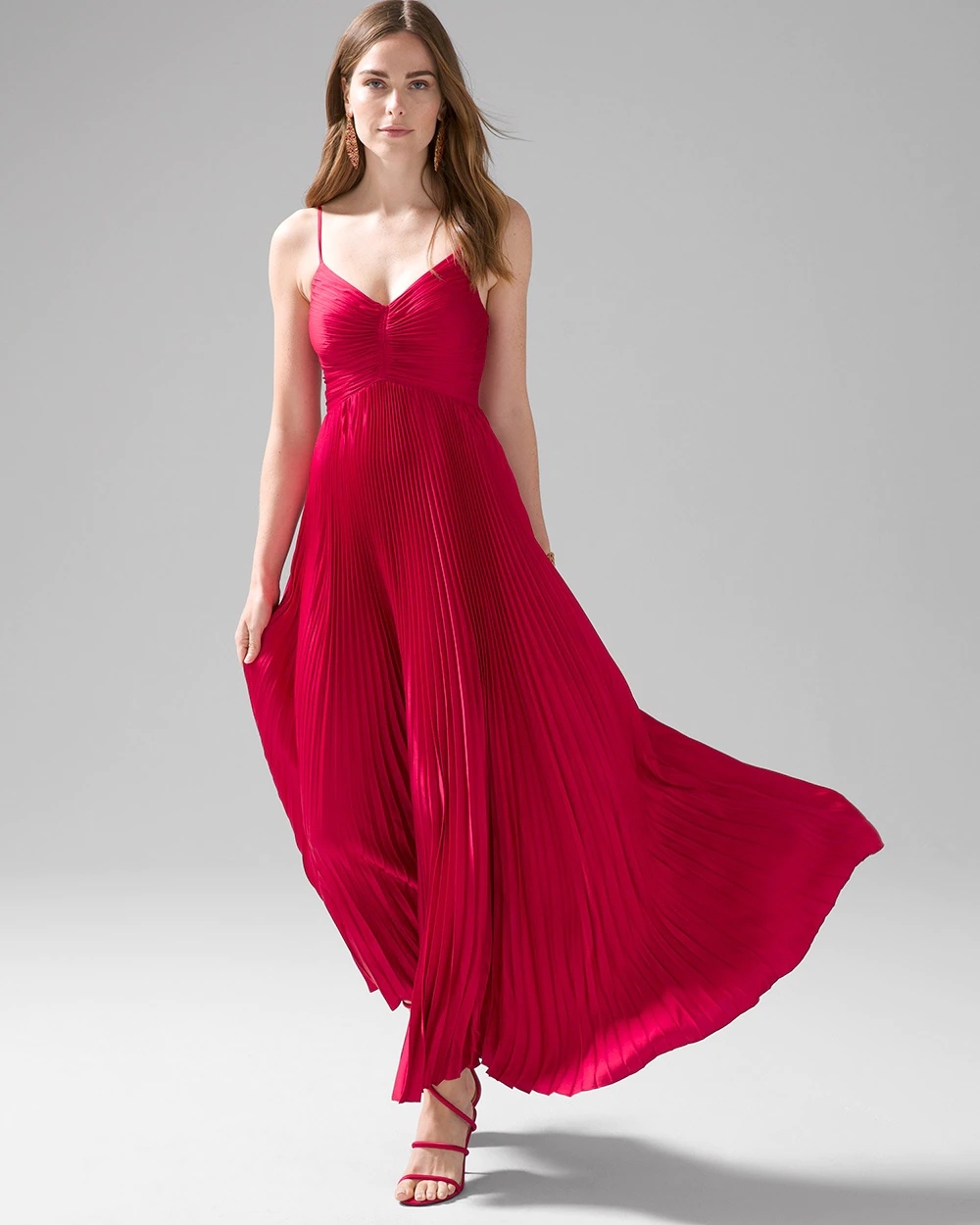 Just make sure your gown doesn't read "bridal," and avoid anything white or off-white. Black tie doesn't mean you need to wear black, but do remember your manners.
Summer Wedding Guest Dresses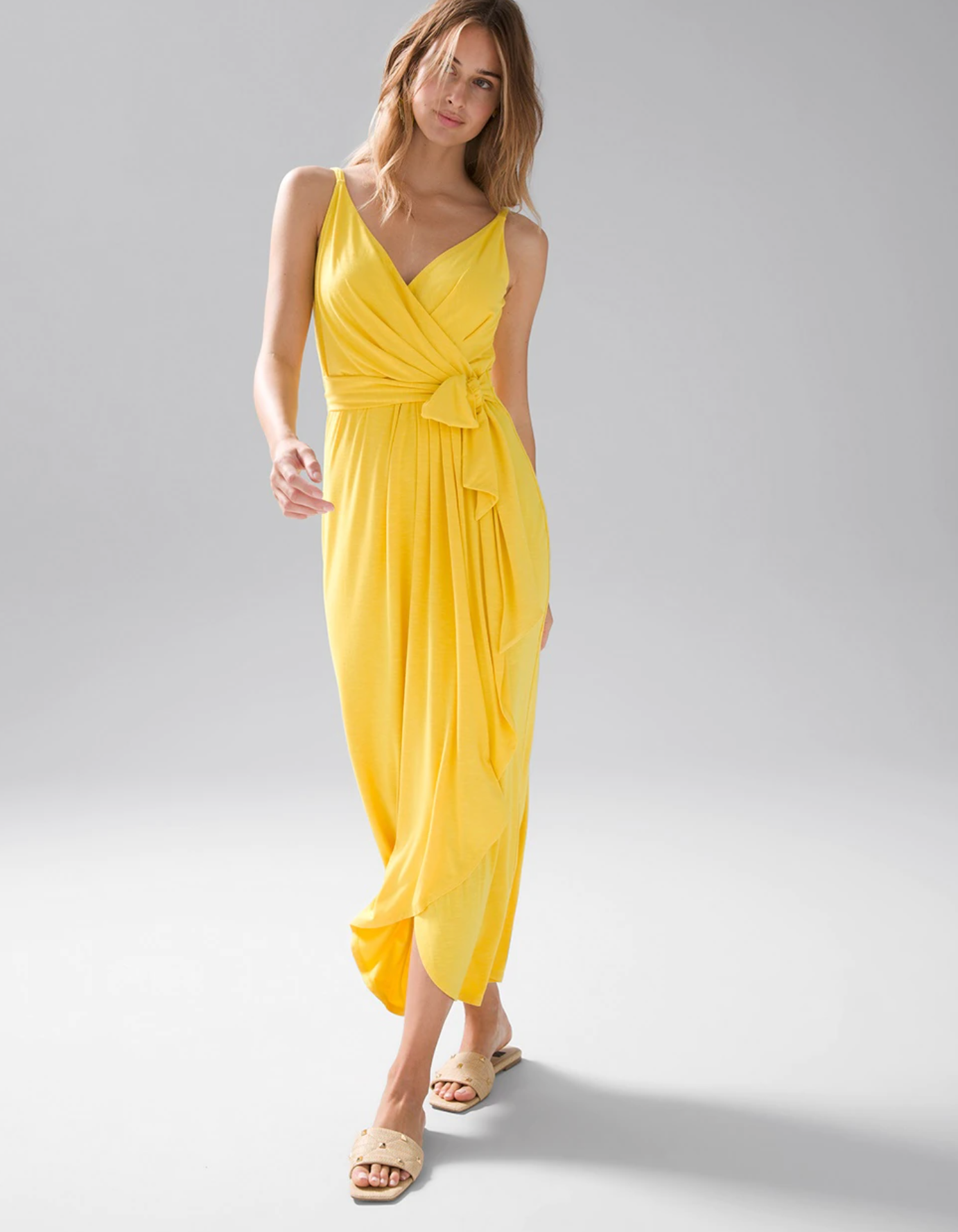 Summer weddings are often casual, outdoor events where guests are not expected to dress formally. If it fits your personal style, you can't go wrong with a feminine, flirty dress with ruffled sleeves or pastel colors for a summer do.
Or find a brightly colored pantsuit with matching pants and jacket if you like the unpredictable. Pair the suit with a breezy silk tank top, neutral shoes, and understated jewelry. Let the color be your statement.
A sleek summer jumpsuit is another less traditional option. Some jumpsuits can appear too casual, so make sure to choose one made with high-quality fabric. The proper fit makes all the difference and can take a basic jumper to a fashion-forward wedding outfit that will have heads turning.
Dresses for Beach Weddings
Not every beach wedding is casual. In fact, "beach formal" has become a trendy idea, especially when the reception is held in an upscale beachside restaurant or resort.
If the event is dressy casual, don't forget the "dressy" part of your ensemble. A wedding guest dress should always be somewhat modest, appropriate for the weather and season, and comfortable enough to dance in all night long.
Choose a floral midi dress or a light, flowy pantsuit in natural fabrics to stay cool. Don't forget the cardigan or warm wrap for long after the sun goes down.
Dresses to Wear to Weddings in Other Locales
Selecting a wardrobe for a destination wedding can be the most difficult task when it comes to choosing wedding outfits. You need clothing for traveling, sightseeing, and attending the nuptials. Of course, the right outfit depends on what the destination is.
Many destination weddings are outdoors, with locations that are chosen for their amazing views and the fun activities guests can participate in while they are there.
Whether it's on a beach, in a vineyard, on a mountain, or at a traditional church, there is generally less expectation for guests to come in formal dress. But just because you can leave your tuxedos and gowns at home doesn't mean that you can show up looking like a tourist.
If the destination comes with cultural restrictions on dress, that information should be provided in the wedding invitation. Otherwise, dress the same way you would if the wedding was local. A knee-length or tea-length cocktail dress with beautiful details is perfect for an evening or daytime wedding.