Year after year, floral prints continue to be a staple for spring fashion, but have you ever wondered where this popular motif came from? The history of floral prints in fashion stretches back hundreds of years, but manufacturing innovations in the 20th century helped to skyrocket flowery patterns into mass-market popularity, bringing you the beautiful, unique designs you see today.
The Origin of Floral Prints
The history of floral prints is arguably as long as the history of fashion itself—if you go to a museum and look at centuries-old portraits, you'll likely find women and men posing in high-fashion garb decorated with flowers.
Because floral patterns have been around for so long, it's challenging to pinpoint an exact origin. Offset Warehouse explains that many experts believe floral prints originated in Asia, where they were hand-printed on luxurious silk fabrics. These materials were brought to Europe via trade routes, where only the wealthy could afford them.
Over the course of many centuries, floral prints were incorporated into men's and women's fashion, but they were often reserved for the upper classes. Keep in mind that modern printing methods didn't exist yet, so floral prints were created by hand printing, painting, weaving, or embroidery, making them quite expensive.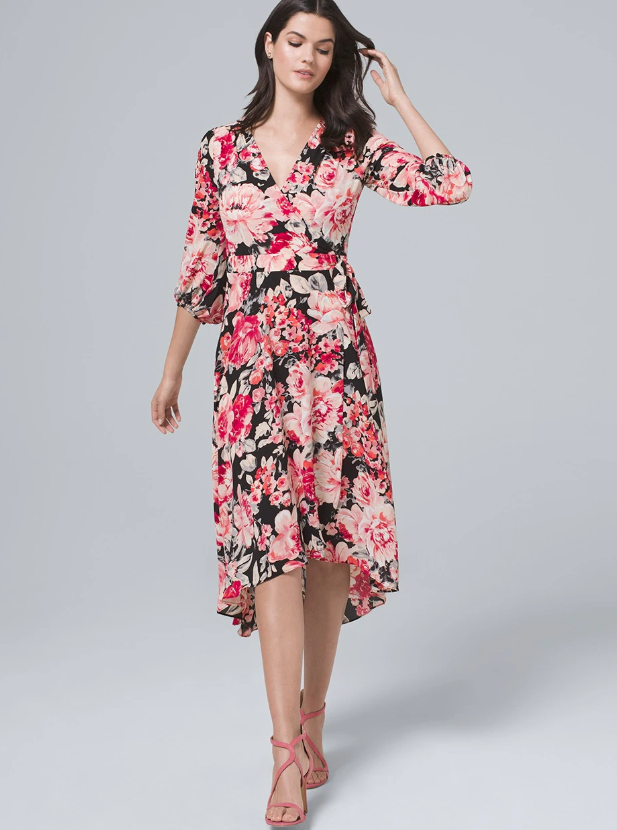 Floral Patterns in the Early 20th Century
The 1900s were a revolutionary time for American fashion, especially for women. Ladies finally ditched their restrictive corsets for fun, free-flowing attire, and floral prints became more mainstream, thanks in part to the Industrial Revolution, which introduced new manufacturing processes that made printed fabrics more accessible.
In the roaring '20s, women could be found wearing silk floral kimonos at home or boxy floral dresses during the day. Dainty all-over floral prints were popular in the '30s, but as Seamwork explains, most women would have only had one new dress in this time period, given the poor economic status of the country.
A few decades later in the 1950s, Dior's "New Look," which features a cinched waist and full skirt, became the new go-to silhouette, and the era saw many floral-clad renditions.
Flower Power and Beyond
Many people are familiar with the "Flower Power" movement and hippie style of the 1960s, as this was a hugely memorable decade for fashion.
In the '60s, many designers were influenced by pop art, leading them to create bright, vibrant clothing with bold patterns. It was quite common to see large-scale floral prints on A-line mini dresses, and many women wore floral head scarves, as well. Similarly, men and women who were part of the hippie movement wore clothing with floral motifs, whether it was bell bottoms, vests, or flowing skirts, as well as other flowery accessories.
Some of this vibrancy spilled over into the '70s, but as the decade went on, women embraced more subtle, romantic floral patterns. Seamwork explains that the trend flipped again in the '80s, when bright, bold floral prints came back en vogue.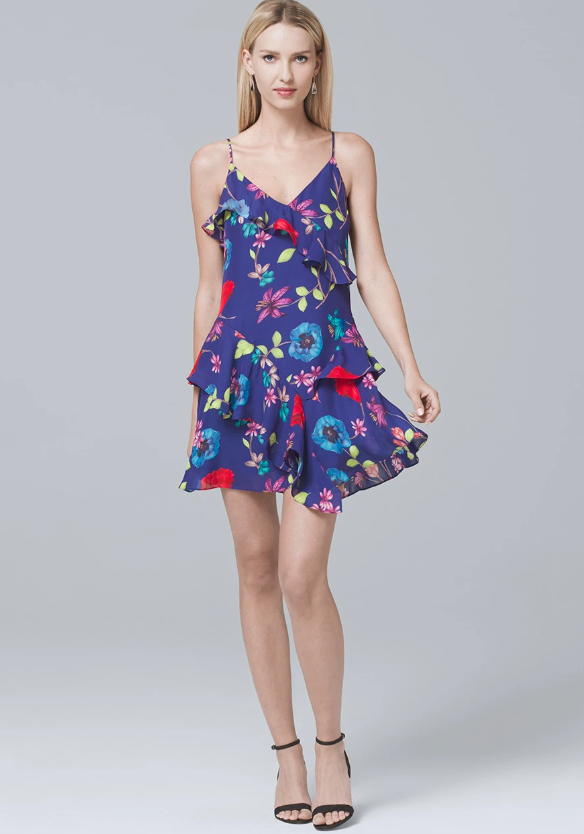 Modern Floral Prints in Fashion
Today, there is a wide variety of floral prints available, from delicate all-over patterns to abstract, oversized motifs. Each year, these styles are popular for spring and summer, and you'll often see patterns that were clearly influenced by decade-specific trends. The most popular floral patterns typically change on a yearly basis, as fashion trends are apt to do, but most prints will come around again in a few years.
Further, new manufacturing technologies have allowed designers to get even more creative with their flower motifs. You might spot laser-cut floral patterns on leather or photographic prints created through digital textile printing. Thanks to today's advanced manufacturing processes, the sky is the limit when it comes to florals. While these iconic patterns come in all shapes, sizes, and colors, one thing that's for certain is that floral prints will be a mainstay in fashion for decades to come.