Summer is here, and it's a hot one, bringing scorching temps and hair-challenging humidity. To help beat the heat we need our wardrobe to be light and easy, but also give us the touch of glamour we crave. Enter the maxi dress, a look that has become a summer style icon. American designer Oscar de la Renta is credited with creating the maxi dress in the 1960s. The long day dress remained popular throughout the 70s before vanishing from fashion circles in the 1980s and '90s. But as we know, the maxi returned with a fashion vengeance and fans have never looked back, or better. Why all the fuss? We'll give your four reasons to maximize your style with this look.
INSTANT GLAMOUR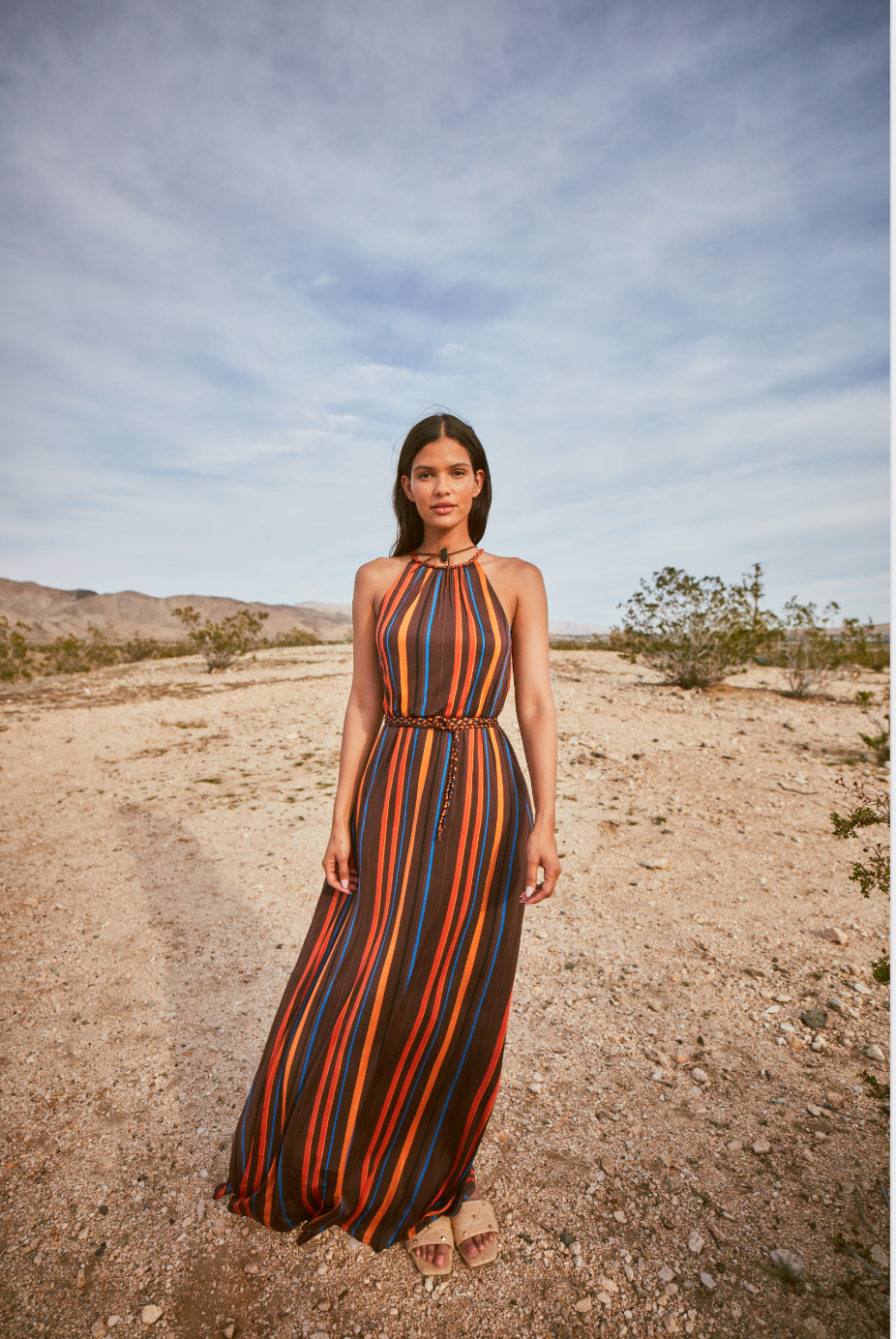 Slip on a maxi dress and you've added a layer of glamour instantly. The long flowing skirt is part of its allure because it moves with you creating an elegant silhouette. While the skirt is long, the bodice of a maxi is generally more fitted but can have any type of neckline, or sleeve-length. Pattern and fabric also determine if your favorite maxi dress can do double duty as an evening look. Some are casual day dresses while others easily morph into perfect evening looks. This multi-stripe halter maxi dress with matching braided belt elongates the body, adding an illusion of height, while the rich color palette is sophisticated, all in all creating a look that is glamorous whether you're meeting someone for cocktails on a restaurant patio, attending a chic after work event, or having brunch with friends.
EASY COMFORT & FREEDOM
The best part of wearing a maxi dress has to be the relaxed fit. These dresses are super comfy, and help keep you cool during the summer months. In fact, the entire vibe is one of easy going simplicity.
Need to look fabulous while at work? To garden? To watch your child's soccer game? Or a girl's weekend in Vegas? Perhaps all of the above? Suffice to say that you're going to want to add at least two maxi dresses to your wardrobe - a casual dress and one that you can make pop. Trust us, nothing feels as comfortable, cool, and stylish in the summer as the right maxi dress.
STYLISH COVERAGE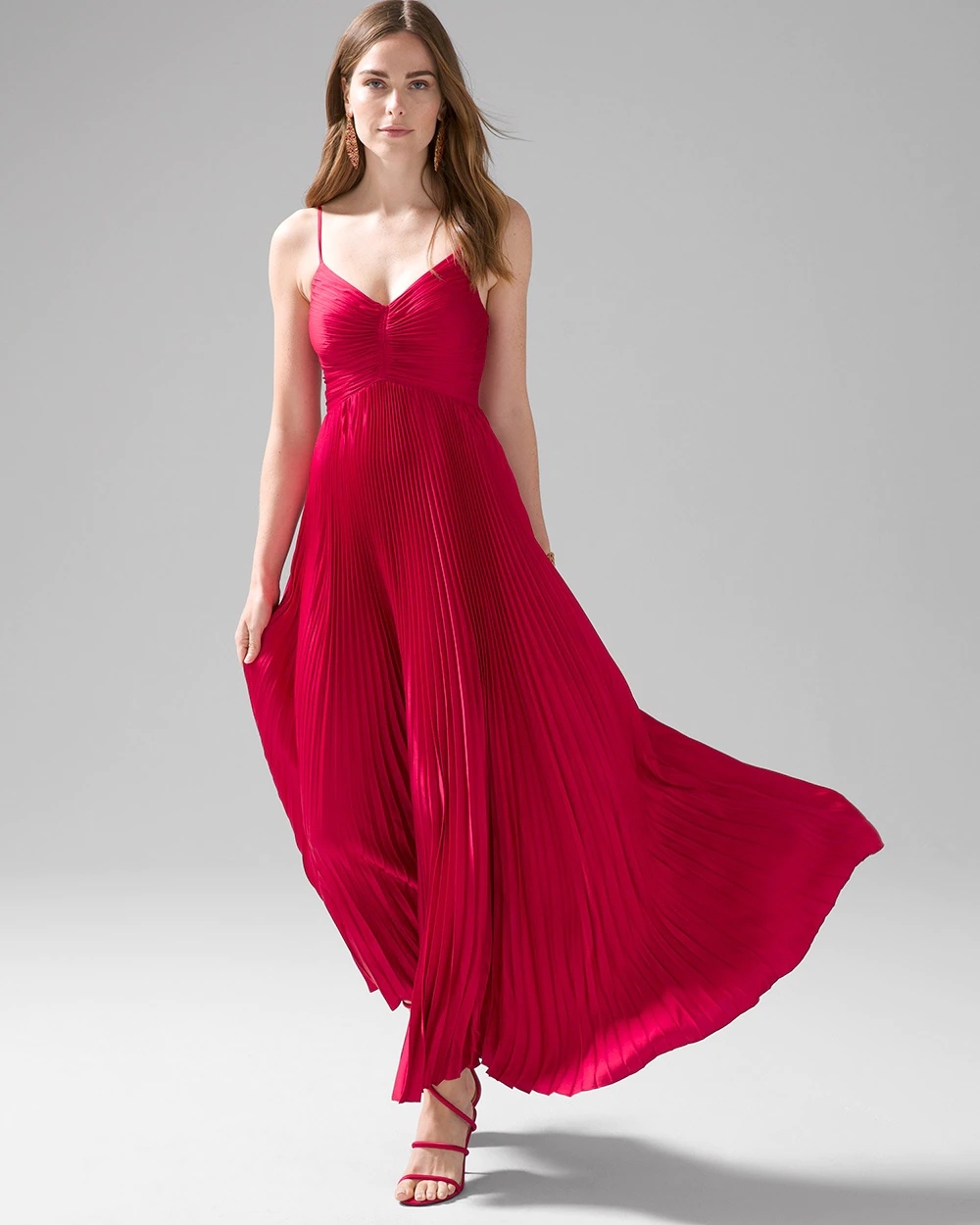 The damage that harmful UV rays can wreak on our health is well-documented. And protection from the sun is another benefit of the maxi dress. The length covers legs below the knee, all the way to the ankle depending on your height, and some maxis also have sleeves to protect shoulders and upper arms as in the case of this short-sleeve satin maxi dress. But of course, no matter the length of your garment, you also need to slather on the sunscreen before heading outside.
ALWAYS VERSATILE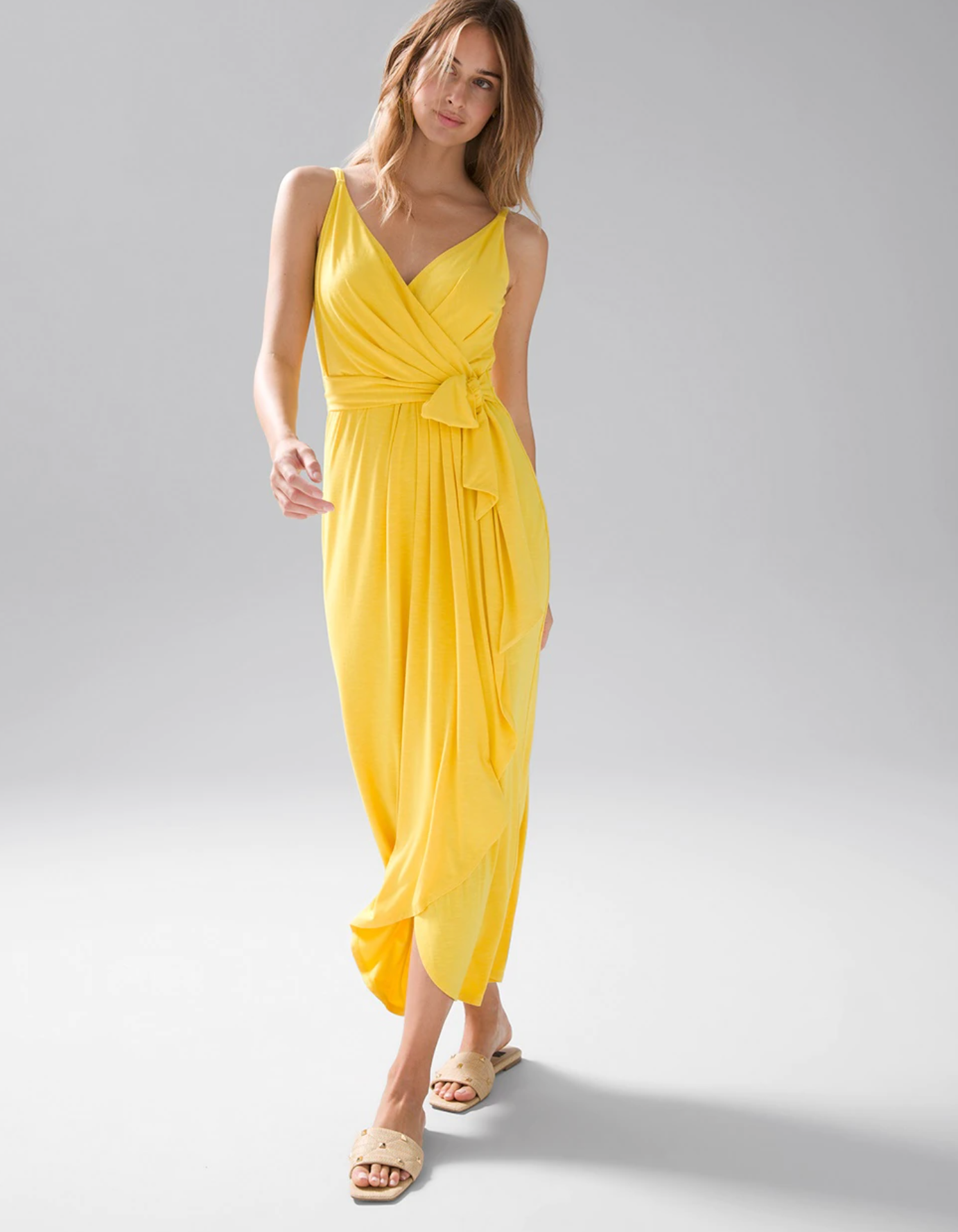 Dress it up, dress it down. Another massive advantage of the maxi dress is its versatility. Obviously the common denominator with all maxis is the length - it's in the name after all - but beyond ankle skimming skirts the style choices are endless. Fabrics run the gamut from soft cotton slub, to figure-flattering matte jersey, to silk, satin, georgette, chiffon, and even mesh. You name a textile and chances are there's a maxi dress cut from it.
If you want to jazz up your maxi you can opt for any combo of bangles, earrings, and necklaces. But remember, don't over do with all three unless you truly are a maximalist. When it comes to footwear, anything goes, so wear your maxi with sandals or strappy heels. It's all how you want to style your look that very moment.
CHOOSING THE RIGHT MAXI DRESS
There is no such thing as a bad maxi dress. However, you don't want buyer's remorse if the dress doesn't live up to what you need it to be. So before you click and buy, ask yourself where you want to wear the dress. Chances are you'll need more than one, and fortunately there is a dress with your name on it for every occasion. A casual one for viewing that soccer practice (while looking impossibly chic), and another for dressier occasions such as the stunning maxi sandal dress (pictured above) in sunrise, the combination of bold yellow, V-neck, skinny straps, and self-tie waist give it a decidedly more "formal" vibe. Some maxi's work under a blazer to take you from boardroom to brunch without batting a tinted eyelash. Of course, there is nothing wrong with owning several to suit your lifestyle. But be warned, the comfort and effortless style of maxi dresses are addictive.
Happy shopping!