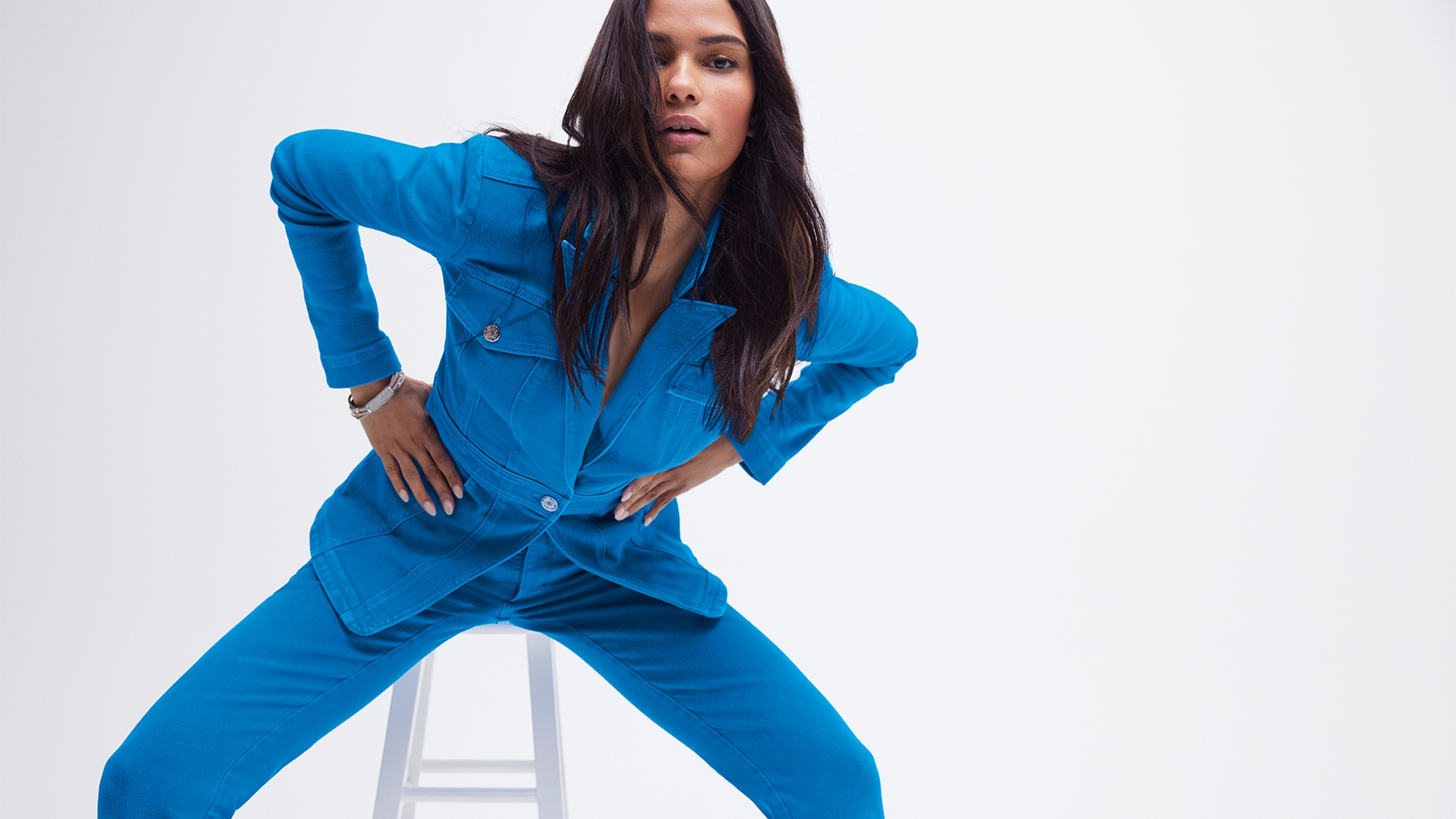 You already know Blue is having a major moment. The Pacific Ocean Blues that popped up all over spring's runways are undergoing a bit of an amplification in our just-breaking, Be Electric collection. According to the saturated spring tones we are seeing all over the 2023 fashion trends, we are collectively ripe and ready to accept a newfound joy and energy into our lives.
Magenta may be the color of the year, but shocking blues in overly soaked shades from cobalt to azure are assured to make your spring/summer season electrified. Pick one piece, or better yet snag them all. They are easy to style, easy to mix and look fresh, fresh, fresh for 2023.
Typically seen as serene and representing the open seas and skies, these iterations bring more vibrato to the mix. You can take your cool and calm vibes and put 'em on the shelf for now. These new baby blues are flashing us the sun/sunglasses emoji radiating inspiration, imagination, and mood-boosting waves of confidence.
Refresh your routine with one or all of these true-blue essentials from our limited-edition collection before it's all gone.
A BOLT FROM THE BLUE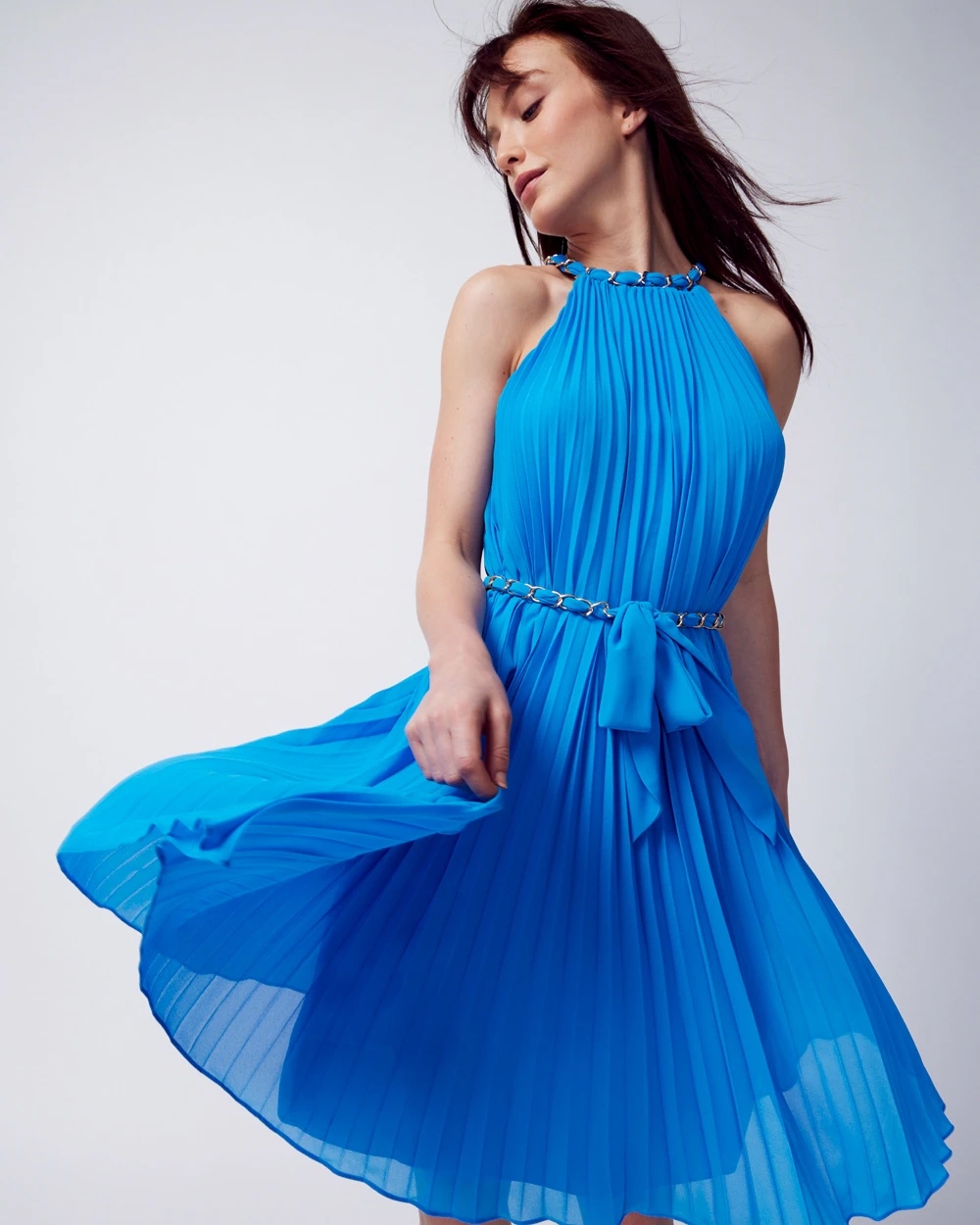 A vibrant summer dress is a surefire way to make an entrance, whether you're at a spring wedding, first (or fifth) date, or July 4 barbecue.
WILD BLUE WONDER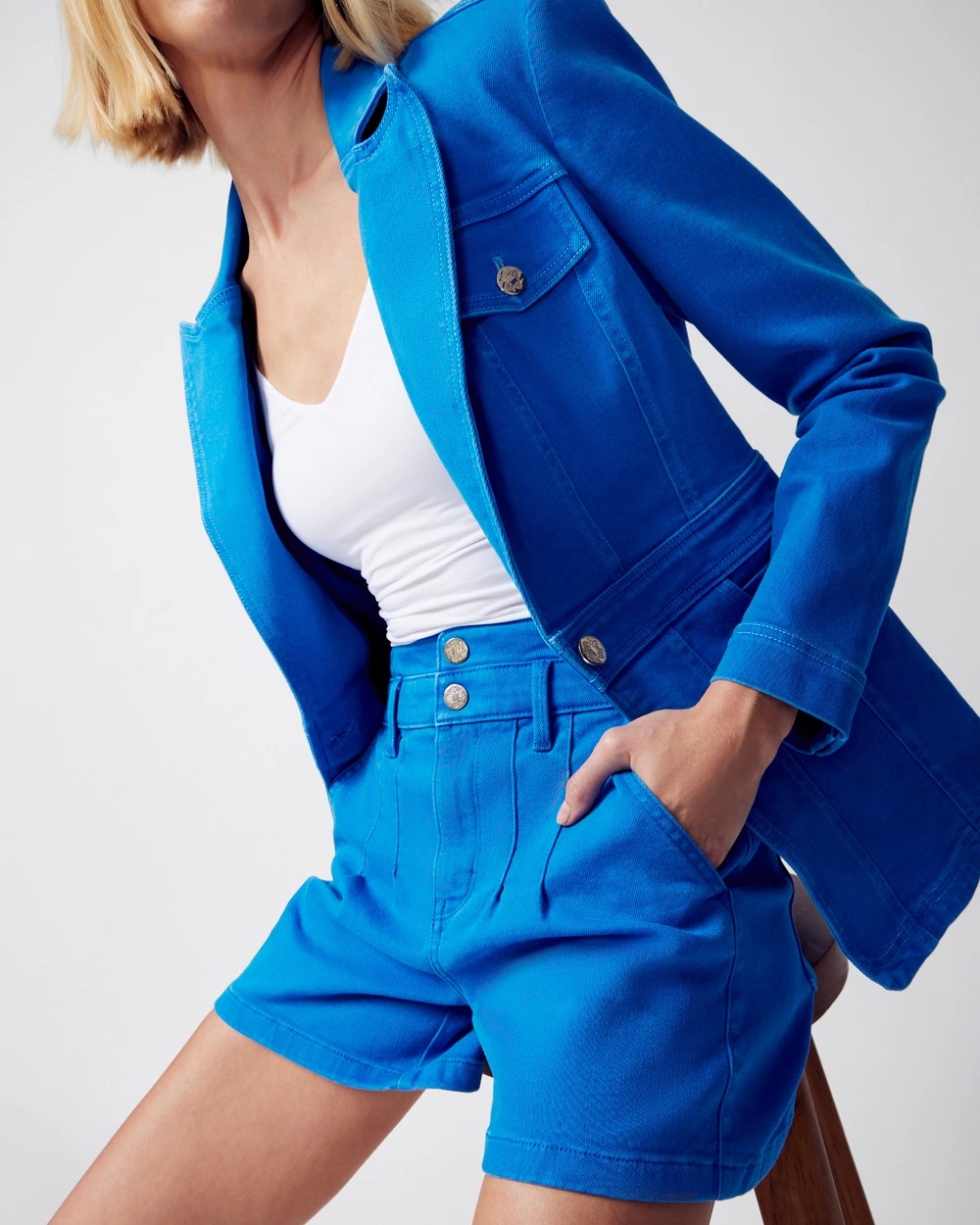 If blue is found to be calming and cooling in nature, this electric blue is a crashing wave on a hot sandy shore. It's versatile and completely wearable, looks amazing as a pop with black or white — and even better head to toe.
BLUE CRUSH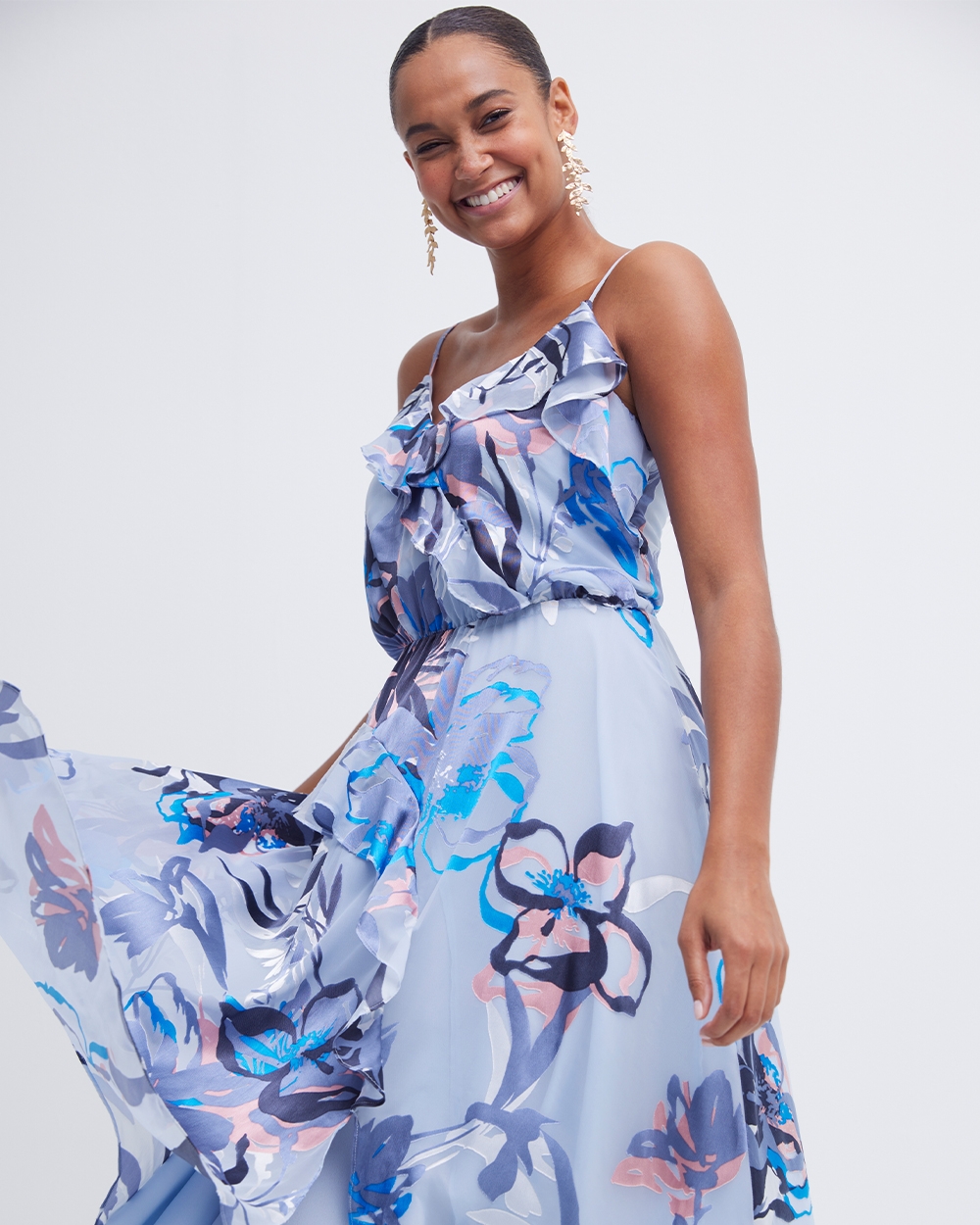 This nature-inspired watercolor print is a perfect example of how blue is injecting beaucoup energy and imagination into the every day. Blue energy connects us to self-expression and taps into unfettered creativity and confidence.
ONCE IN A BLUE MOON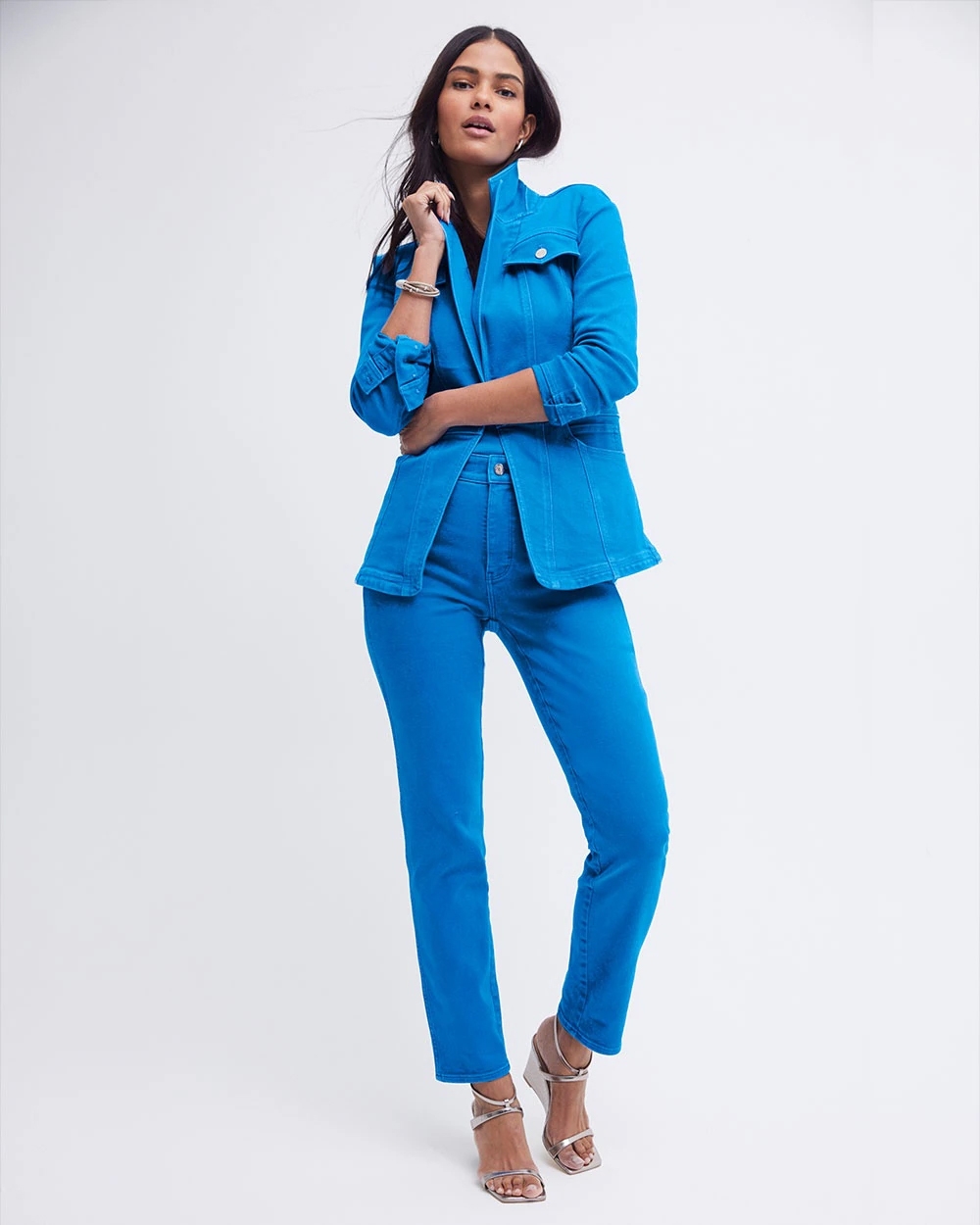 This bold blue is rich and easy to wear, even if you usually shy away from color. This pop of blue-ribbon color adds some au courant into your wardrobe and some vibe-boosting swing into your evenings.