Seeing "black-tie" on an invite can cause many of us to shudder. Dress codes can be intimidating for a lot of us. You don't want to be underdressed, but you also don't want to show up to the affair in a formal gown when everyone else is wearing a chic cocktail dress.
To help you dress with confidence for your next fancy party, we've gathered some of the most frequently asked questions about formal attire for women.
What Exactly Does Black Tie Mean?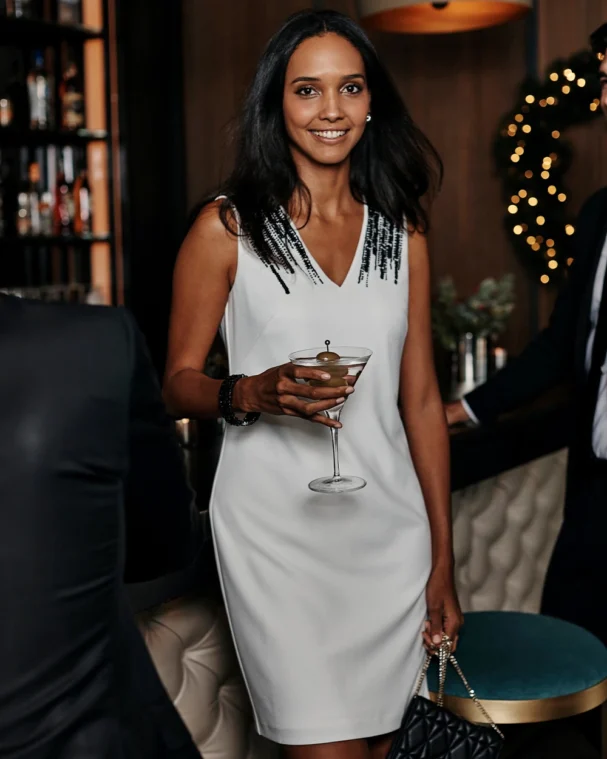 Traditionally, black-tie dress codes refer to what men should wear — a black tuxedo jacket and matching trousers with a black bow tie. Women are expected to wear an outfit of equal formality.
One of the best resources for all things related to good manners, the Emily Post Institute, defines black-tie attire for women as a formal floor-length evening gown, a dressy cocktail dress, or a classy "little black dress."
That definition still doesn't narrow it down enough to dress with full confidence. A wide river of fashion runs between a formal floor-length gown and an LBD.
If you don't know enough about the event to make an educated guess about what's right, consider the following options:
A floor-length gown
A knee-length or three-quarter length cocktail gown in a luxury fabric like velvet or brocade
Wide-leg trousers or palazzo pants in a rich fabric like satin or velvet
What Is Black Tie Optional?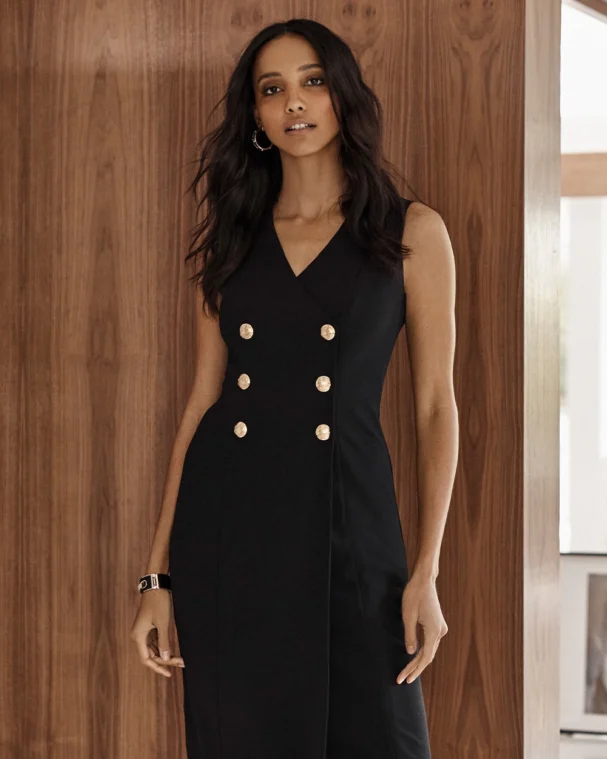 If you receive a black-tie optional invitation, expect to see women dressed in a variety of beautiful cocktail dresses, floor-length gowns, and nicely detailed shorter dresses or pantsuits. You could also opt for a simple black dress or black pantsuit accessorized with elegant statement jewelry and a pair of sleek heels.
Keep in mind that black-tie optional doesn't mean "wear whatever you want." You'll be underdressed if you show up in jeans and a sweater.
Which Occasions Are Appropriate for Black Tie Dressing?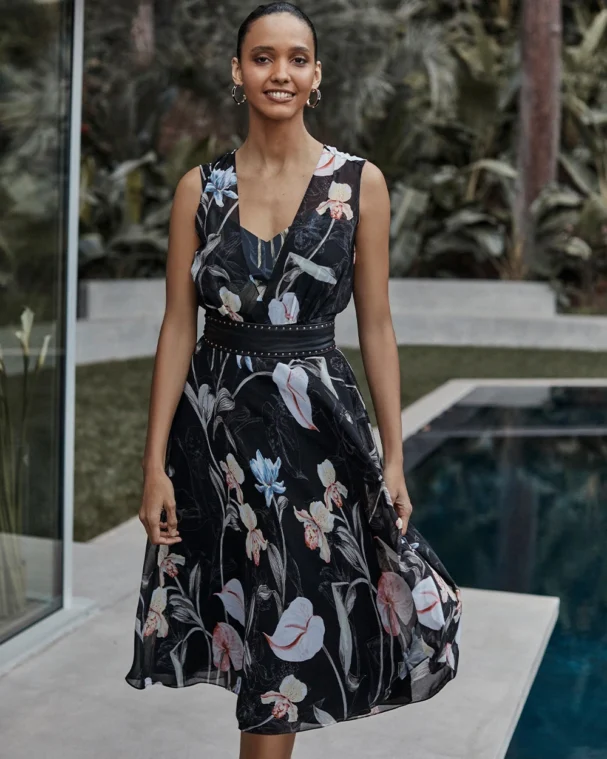 Traditionally, most black-tie events were evening affairs, but today it's not unusual to receive an invitation for a daytime wedding requesting black-tie wedding attire.
In addition to weddings, other events that may ask guests to observe black-tie dress codes include:
Award ceremonies
Artistic events such as gallery openings or concerts
Fundraising parties
Political events
Celebratory events such as holiday parties can also be occasions for formal attire. If your office is hosting a black-tie work event, you probably won't be expected to show up in a floor-length gown; a conservative little black dress or pantsuit accessorized with a tasteful amount of holiday bling is considered formal attire for women in most cases.
Remember that it's not necessary to invest in an expensive formal gown you're never going to wear again. Luxurious fabrics turn the simplest outfit into a black-tie–worthy ensemble.
Do I Have to Wear Black to a Black Tie Event?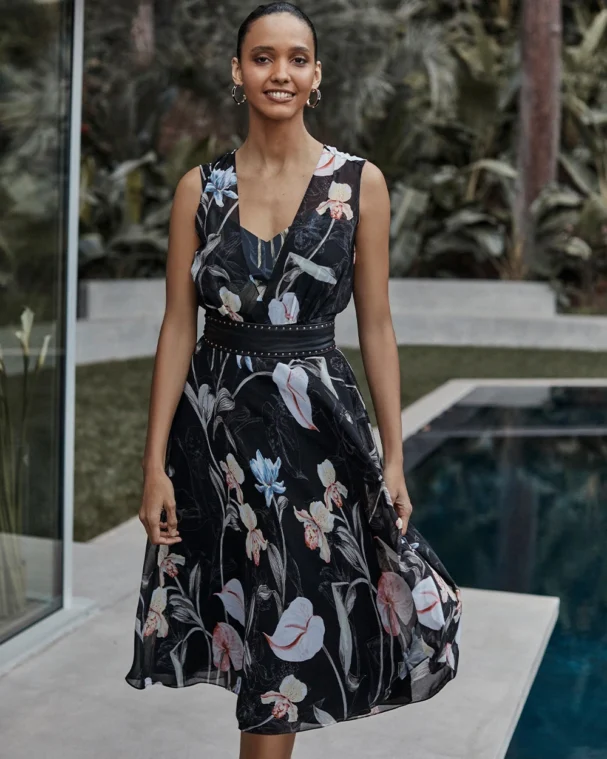 The words "black tie" allude to the expectation that men wear a black tuxedo, but women have all the room in the world to play with color. Bright colors and prints can make a stylish statement. And as long as you aren't attending a wedding, white can also be a very elegant color choice.
Black-tie attire is more about elegance than it is about color. Choose colors and fabrics that are appropriate for the season and that make you look and feel your best. Avoid glitzy, over-the-top accessories, and keep your makeup subdued to enhance your elegant look.
Ultimately, you want to feel comfortable for any occasion — not over- or underdressed. When an invitation requests formal attire for women, it's a fun opportunity to dress in your best and enjoy a special event.